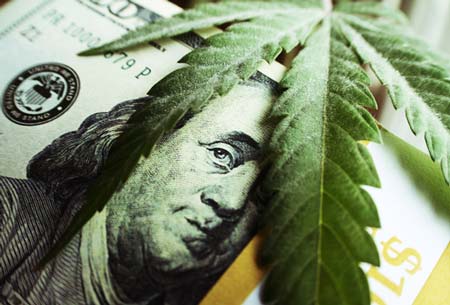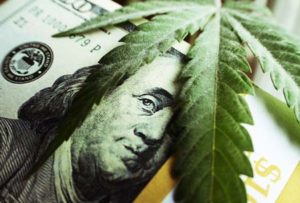 Marijuana is going more mainstream every single day. For investors, the dream for years now has been getting rich on pot stocks, given the multibillion-dollar potential of the industry.
Much of the marijuana industry still remains a "black market," but that's changing every day.
For the dream to become reality though, companies selling cannabis products will have to prove that potential.
The proof will come in the form of earnings and won't just benefit individual companies, but the entire industry.
Hype can only go so far. Eventually, investors need to see results.
For example, take a look at the roller coaster of highly publicized pot stocks, Tilray Inc. (NASDAQ: TLRY).
This Canada-based marijuana company took off in advance of the drug being legal in its home country.
The stock traded at $30 per share a year ago and skyrocketed to nearly $150 per share last October.
STAKE YOUR CLAIM: Three pot stocks in particular could be poised for rare, wild gains of up to 1,000%. Click here to learn how you could see a $2 million "pot payday"…
Then reality set in. The marijuana stock gave up much of its gains to settle around its current price of $55 per share.
That may be disappointing if you bought the stock at $150, but not if you were an early pioneer at $30.
The one-year gain for Tilray is almost 100%, easily crushing the returns of any other instrument available.
In order for the stock to return to the $150 range and above, Tilray needs to prove to the market that it can turn a profit in the industry.
How does a company prove itself to the market?
The answers come during earnings season.
Marijuana earnings reports give investors the data they need to properly assign a valuation to the stock.
In most cases, the value of a business is the discounted value of future profits. But there's a catch with marijuana companies. Most have no earnings.
Investors have to look at other things often overlooked by the market.
Some of those things include quarterly revenue.
If there are no profits, then watching revenue progress is hugely important.
That said, in the case of marijuana stocks, revenue too may be volatile.
We have to dig a bit deeper to find the nuggets this earnings season that will indicate sufficient progress at the individual company level.
In so doing, we can then better gauge the future prospects of our investments in these high-flying stocks.
Here are the three biggest things to watch for in marijuana stock earnings reports:
Marijuana Earnings Report Tip No. 3: Expansion Plans