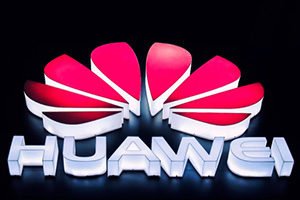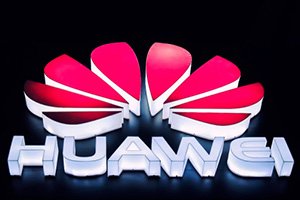 News broke this morning (Monday) that Huawei Technologies Co.'s revenue is absolutely skyrocketing.
In Q1 2019, the Chinese telecom heavyweight saw revenue soar 39% to $26.81 billion. Beyond that, it shipped out over 70,000 5G base stations, and its net profit margin jumped up 8%.
While Huawei remains a private company, today's news is a massive buy signal for the top 5G tech stocks.
Huawei is one of the biggest international manufacturers of telecommunications equipment. It's established itself as a key 5G technology supplier for networks worldwide. And with 5G coming in 2019, this aggressive rollout could mean triple-digit profits for retail investors looking to invest in 5G tech stocks.
While the company is private, it publishes a highly detailed financial report every year. This morning, the company published its very first quarterly update.
The firm reportedly shipped 59 million smartphones in the first quarter of 2019. But Huawei also manufactures tablets and other devices. In mid-2019, the company will be launching a $2,600 foldable smartphone called the Mate X in competition with Samsung Electronics Co.'s (OTCMKTS: SSNLF) Galaxy Fold.
Get Ready for 5G NOW! A single company could be about to corner the entire 5G market - and you could turn every $1,000 you stake into $10,000! Go here now to find out how.
However, the smartphone will not be available to American consumers after recent accusations from U.S. intelligence agencies. The CIA claims Huawei is receiving money from the People's Liberation Army (Chinese Military), China's National Security Commission, and the state intelligence network.
Despite the company's rocky relationship with the United States, it now has over 40 contracts to provide 5G equipment worldwide.
Those contracts, plus its $26 billion in revenue for Q1, show the massive potential of the top 5G stocks.
5G will define the future of mobile networks. And the coming 5G wave will mint a new era of millionaires.
The term "5G" stands for the fifth generation of wireless technology.
5G will operate at speeds 100 times faster than 4G, offer significantly lower latency (data processing delays), and allow you to connect multiple devices with ease.
It's a critical technology for up-and-coming industries like autonomous vehicles and even real-time health monitoring.
The sheer amount of potential 5G networks will have could add $1 billion in growth for individual service carriers for the next 10 years.
And according to ResearchandMarkets, the 5G market will grow to $53.93 billion by 2020 and to $252 billion by 2025.
Swedish telecommunications company Ericsson (NASDAQ: ERIC) also released a study estimating that 5G could generate over $1.3 trillion in additional revenue for cellular service carriers by 2026.
Companies like T-Mobile U.S. (NASDAQ: TMUS), Verizon Communications Inc. (NYSE: VZ), and AT&T Inc. (NYSE: T) are already gearing up for a large-scale launch of 5G.
Back in 2018, T-Mobile built out 5G in 30 U.S. cities, while Verizon set up 5G services in Sacramento, Los Angeles, Houston, and Indianapolis. Even AT&T will bring 5G to 19 different cities across the United States by the end of 2019.
So, as one of the world's biggest telecommunications giants gears up for 5G, retail investors stand to see a double- or triple-digit surge in profits for 5G tech stocks.
Find out our exclusive top 5G tech stocks to buy below...
Silicon Valley Insider Reveals the Incredible TRUTH About 5G!
The winners probably won't be measured in the millions...
Maybe not even in the billions...
They could be measured in the TRILLIONS!
Don't believe the hype? Find out how to claim your slice of a $12.3 trillion pie here.
Follow Money Morning on Facebook and Twitter.
[mmpazkzone name="end-story-hostage" network="9794" site="307044" id="138536" type="4"]
About the Author
Daniel Smoot is a Baltimore-based editor who helps everyday investors with stock recommendations and analysis. He regularly writes about initial public offerings, technology, and more. He earned a Bachelor's degree from Towson University.