The numbers are shocking. According to a late-breaking report from investment consultancy firm Mercer, oil and gas stocks could lose up to 95% of their value by 2050.
You read that right.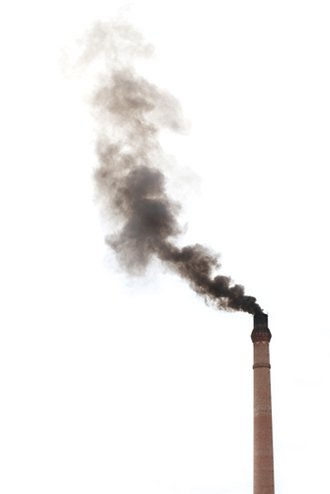 International oil giants like Royal Dutch Shell Plc. (NYSE: RDS.A) and Exxon Mobil Corp. (NYSE: XOM) could be trading as penny stocks in just 30 years.
It's a bold claim on Mercer's part. In fact, we're skeptical Mercer's doomsday scenario could play out.
However, this report shows a serious opportunity in energy stocks.
Today, we'll take a closer look behind Mercer's claim - and show you how to cash in on the emerging trend they've uncovered.
How Oil Stocks Could Be Wrecked by Climate Change
According to Mercer's report, the world's biggest oil stocks are likely to take a beating if governments around the world take comprehensive action to limit the adverse effects of climate change.
Scientific consensus states that in order for mankind to avoid the worst of climate change, the planet cannot warm past two degrees Celsius.
5G Is Coming: The tech breakthrough of the century could rest on this $6 stock - get all the details here.
That requires the planet to significantly cut down on carbon emissions from oil and gas use. According to Mercer's report, oil demand should drop by a third by 2050, while coal is likely to be completely phased out.
And that's going to devastate oil company returns, cutting oil stock prices by 42% in just the next 10 years.
If Mercer was on its own in making these extraordinary claims, we could brush this report under the rug.
However, one of the biggest names in the investing world thinks the firm is right on the money.
Jeremy Grantham, one of the founders of the Boston-based asset-management firm GMO, believes that it's all but certain that fossil fuel companies will be consigned to the dust bin of history by heavy-duty regulation and shifting market demand.
In a recent interview with The New York Times, Grantham said it was certain oil companies will be faced with aggressive carbon taxes in the near future.
"It will happen. Or we'll be on our way to a failed civilization," he said.
While it may seem like a strong claim, there's every reason we should take Grantham's word for it - he was one of the few people who made a killing off the 2007 financial crisis by seeing it before it hit and going against the herd.
In other words, he's often one of the few people who are right when Wall Street is looking the other way.
However, the world's reliance on fossil fuels for nearly every single aspect of modern life makes in incredibly unlikely the oil industry will be completely wiped out. Oil - and other fossil fuels - will always have a place in the world's energy mix.
But that doesn't mean Mercer and Grantham aren't on to something here. While we seriously doubt the doomsday scenario they've outlined for oil companies, there's one clear winner from the growing fight over fossil fuels: renewable energy.
According to the same report from Mercer, investments in renewable energy technology like wind and solar power is likely to jump as much as 174% regardless of what happens to the oil industry.
And that kind of growth is why we're so excited about our favorite renewable energy stock.
It's an international solar company that's tapped into one of the world's largest potential clean energy markets.
And it's trading for under $20 a share...
How to Cash In on Renewable Energy with Our Top Stock
[mmpazkzone name="in-story" network="9794" site="307044" id="137008" type="4"]
JinkoSolar Holding Co. Ltd. (NYSE: JKS) is a China-based solar production company.
Since 2006, Jinko has produced solar wafers and photovoltaic (PV) cells, both of which are vital for the mass implementation of solar technologies.
Over the last decade, Jinko has become the world's third largest PV cell supplier. In fact, in 2017, it set the world record for PV production compacity, shipping 2.8 gigawatts' worth in the fourth quarter of the year.
Though, that victory was bittersweet - the previous record was also held by Jinko.
According to Money Morning Global Energy Strategist Dr. Kent Moors, Jinko is "the premier solar company in the world."
"With global operation and good relations with the Chinese government, Jinko is perfectly positioned to continue growing."
And if Mercer's projections are to be believed, this growth should be spectacular.
In fact, Jinko is our top-rated solar stock. It has a perfect Money Morning Stock VQScore™ of 4.75. That makes it the ideal breakout candidate and one of the best stocks you can buy.
Get Ready for 5G NOW (Huge Tenfold Opportunity!)
A single company could be about to corner the entire 5G market!
Its patented technology is essential to an epic, global rollout that could create $12 trillion in new wealth, right here in America.
And you could turn every $1,000 you stake into $10,000! Go here now to find out how.