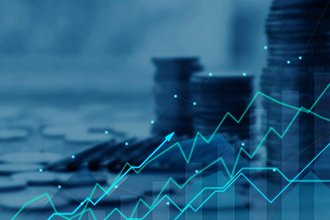 The IPO market in 2019 is red-hot.
The deals are coming fast and furious, with privately held companies racing to the public markets at a time of historically high valuations.
Can you blame them?
The appeal is obvious. You invested in a high-risk venture, and now you want to get paid.
Fortunately, there are plenty of "sheep" ready to fork over hard-earned cash to fund your exit.
Too bad retail investors like us will never be in a place to similarly profit, at least in the IPO game.
Most recently, Zoom Video Communications Inc. (NASDAQ: ZM) got in on the act with an IPO. On its first day of trading, shares soared more than 70%.
Those profits were reserved for those Wall Street insiders that were allocated shares before the big jump in price on the first day of trading.
Investors like you and me aren't invited to the party. Instead, we have to find another way to profit handsomely.
That's exactly what we're doing today with the best small-cap stocks to buy in Q2.
These small-cap stocks have yet to be fully discovered by the rest of the market.
Some small caps are already climbing this year, but overall, this class of stocks is looking poised for a run much higher.
5G Is Coming: The tech breakthrough of the century could rest on this $6 stock - get all the details here.
In 2019 alone, the Russell 2000 index of small-cap companies is up a very solid 15%.
Extrapolate that for the entire year, and you get close to what Zoom gained on its first day of trading.
It may not be one day, but the total return in just one year is more than enough to turbocharge any portfolio.
Given that both monetary and fiscal policy are aligned for strong growth, investors can safely buy small-cap stocks in 2019.
Don't worry that many stocks are approaching historical highs.
Profits matter most. And small-cap stocks offer the potential for big gains right now.
Here are the top three small-cap stocks to buy now. Each of these stocks has just earned a top score from the Money Morning Stock VQScore™ system...
Best Small-Cap Stocks to Buy in Q2 2019, No. 3