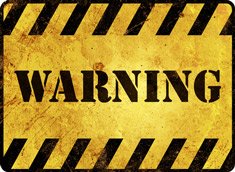 Amazon.com Inc. (NASDAQ: AMZN) has destroyed much of the retail business, and many retail stocks have been absolutely crushed in the process.
While that's old news, it's too simplistic a view of the industry.
A better way to think about the "Amazon effect" is to simply say the retail landscape has changed.
With that change, there have been some obvious winners and losers.
No doubt for the losers, the changes brought by Amazon have been terribly painful.
It's always a sad day when a business fails. And more retailers are failing by the day as Amazon increases its power.
For investors, that pain can be severe. That explains why retail stocks are trading at significant discounts to the market valuations.
The risk of loss is simply too high.
7-Day Cash Course: With the secrets in this video series, you could potentially start collecting anywhere from $1,190, $1,313, and even $2,830 in consistent income - each and every week. And it can be yours for only $1...
But that doesn't mean you should go hunting diving for discounts just because valuations are still low. Most of them are deservedly low.
You are bound to be disappointed.
To find the winners, you need a better plan of attack that will work no matter what's happening in the underlying sector.
Over the many years I have been analyzing the markets, there is a simple formula for finding stocks that have the potential to double in value or more.
The core of that formula can be found in the Money Morning Stock VQScore™ system.
Not only does the VQScore system alert us when a stock is undervalued and poised to break out - it also tell us when stocks have become severely overvalued and are due for a pullback.
It should be no surprise that there are a multitude of retail stocks in the latter category. But the system has alerted us to some winning retail stocks too.
Nobody can predict exactly what the future will bring, especially with a giant like Amazon lurking around every corner. But we cannot let fear dictate our investment decisions.
Instead, the VQScore focuses on the fundamentals that any retailer will require to win the battle and stay relevant despite the competition from Amazon.
Specifically, is the company making money, and are those profits growing at a rate to justify the price for the stock?
It may be bleak out there across the entirety of the retail landscape, but there are stocks to buy.
There are also stocks to sell.
I have one of each.
Here are all the details...
Make Sure This Retail Stock Is Nowhere Near Your Portfolio