Last week, Amazon.com Inc. (NASDAQ: AMZN) announced it will be shutting down its digital storefront in China, all because of one other digital retail juggernaut that's been overlooked by most investors.
According to a public statement, Amazon will "no longer be providing seller services on Amazon.cn effective July 18" and will instead focus on attempting to provide Chinese consumers with cross-border services.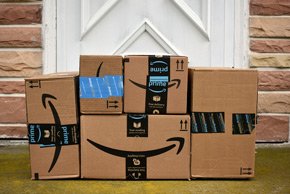 But Money Morning Executive Editor Bill Patalon isn't surprised. One of his favorite technology stocks has been edging Amazon out of the Chinese digital retail space for a few years now. Amazon's retreat is the just the latest sign this company is rewriting the rules.
This is a firm on the verge of eclipsing Amazon's international e-commerce presence. Its price has gained 170% since 2016, and analysts expect that number to grow to 320% by the end of this year.
But they're not taking a victory lap just yet. In fact, they're just getting started...
This Giant Can Leave Amazon in the Dust