There's never been a better time to be an eco-friendly home improvement company, like our stock to buy today.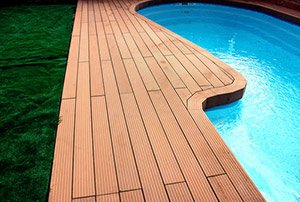 Consider these figures…
U.S. home equity has reached a record $15.5 trillion, according to the St. Louis Federal Reserve, with a record $6 trillion of it available to be spent.
According to Harvard University's Joint Center for Housing Studies, more than 80% of homes in the United States are over 20 years old, and more than 40% are over 50 years old.
Seniors, who hold nearly half of the country's home equity, have overwhelmingly decided to age in place. That means they're putting their available equity into improvements rather than new homes.
As a result, the home improvement market has been one of the most reliable growth sectors since the Great Recession, growing from $277 billion in 2010 to $460 billion in 2018.
And according to Global Market Insights, the global home improvement market is expected to rise from $800 billion in 2018 to $1.12 trillion by 2025.
Best of all for our pick, a major driver in that growth is the trend toward environmentally friendly construction.
So we've got a company that isn't just riding industry growth, but capturing market share at the same time.
Brace Yourself: The 5G revolution is unleashing your next potential trillion-dollar opportunity – go here now.
That's borne out by this firm's organic revenue growth, which clocks in at a 15% compound annual growth rate.
And according to at least one key metric, it's due for short-term gains of more than 50%.
No wonder it just got a top score from our Money Morning Stock VQScore™ system.
That means you'll want to get your shares before they take off.
This Pioneer in Environmentally Friendly Building Materials Has Become the Industry's Gold Standard
Join the conversation. Click here to jump to comments…
About the Author
Stephen Mack has been writing about economics and finance since 2011. He contributed material for the best-selling books Aftershock and The Aftershock Investor. He lives in Baltimore, Maryland.