It's earnings season again, and investors are looking for the next stock to pop on earnings news. But you can find even higher upside with our list of the top penny stocks to watch this week.
Eighty percent of major moves each year for most stocks happen during earnings season. But whether a stock goes up or down might be based more on what part of the report Wall Street zeroes in on.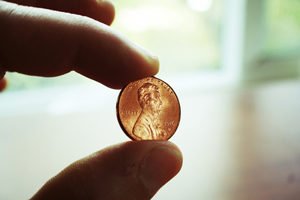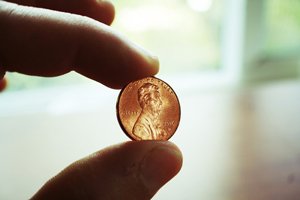 There is a silver lining. If you know which penny stocks to watch during this period, you have the potential to far outperform the market. You see, it doesn't take much of a move with a penny stock to produce double- and even triple-digit gains.
Here are five of the top penny stocks to keep your eye on in the coming week based on some interesting performances over the past month. These aren't necessarily stocks to buy since they may not repeat the gains.
Instead, we'll also show you one penny stock that is definitely worth owning now.
Top Penny Stocks to Watch This Week, No. 5: Vermillion Inc.
Vermillion Inc. (NASDAQ: VRML) is an Austin-based diagnostic and research company that focuses on discovering, developing, and marketing commercial diagnostic and bio-analytical solutions to help doctors diagnose and treat gynecologic conditions.
5G Is Coming: The Tech Breakthrough of the Century Could Rest on This $6 Stock - Get All the Details Here
Even though the company missed earnings estimates in its latest results by $0.01, shares jumped 39.8% during the first week of April. This was on a $0.26 move that was likely due to the company's participation and presentation at the annual meeting for the American Association for Cancer Research.
Top Penny Stocks to Watch This Week, No. 4: Vital Therapies Inc.
Vital Therapies Inc. (NASDAQ: VTL) is a biotech company that focuses on developing treatments for liver disease.
Shares of VTL soared 61.48% in early April on news that the company had been acquired by Immunic AG, a German company. On April 4, Vital Therapies announced that over 98% of shareholders voted in favor of the business combination, which would be completed by mid-April.
Shares now trade at $0.83.
Top Penny Stocks to Watch This Week, No. 3: Precipio Inc.
Precipio Inc. (NASDAQ: PRPO) is a Connecticut-based specialty cancer diagnostics company. It provides diagnostic products and services for use in oncology.
The company has been under threat of delisting by the Nasdaq, which it has appealed. Fortunately, it also has some good news. Shares rose 62.81% in April on news that Methodist Health in Memphis will begin using one of its products. A few days later, the company announced that it was negotiating a contract for the production of its patented IV-Cell media product for cancer testing.
PRPO currently trades at $0.47 per share.
Top Penny Stocks to Watch This Week, No. 2: Future FinTech Group Inc.
Future FinTech Group Inc. (NASDAQ: FTFT) is a Chinese beverage company that makes and sells fruit beverages and fruit juice concentrates throughout China. It also has some involvement in blockchain technology and exports products internationally.
The company's shares jumped 87% on April 10 on news that it created a new subsidiary to expand the logistics network of its current Chain Cloud Mall business.
Shares of FTFT now trade at $1.21.
Top Penny Stocks to Watch This Week, No. 1: ATA Inc.
ATA Inc. (NASDAQ: ATAI) is a China-based technology firm that specializes in computer testing services. Specifically, it offers computer-based tests for various industries, such as teaching, banking, insurance, and IT.
ATAI shares skyrocketed 218.63% beginning April 9 with a gain of just over $2 per share. This was sparked by the news that the company had entered into an agreement to buy Beijing Huanqiuyimeng Education Consultation Corp. ("ACG"), a top provider of education services for Chinese students that want to apply to study art overseas.
Shares of ATAI currently trade at $2.20.
While these are all penny stocks with big gains, we don't recommend them right now since their catalysts for moves are in the past.
But there is one penny stock we're keying in on right now...
The Top Penny Stock to Buy This Week