The absolute monster $1.7 billion open for "Avengers: Endgame" capped a truly remarkable price spring for Walt Disney Co. (NYSE: DIS). Shares of Disney are up 26% since March 25.
But "Endgame" also gave the company's upcoming Disney+ streaming service a boost for its launch this coming November. Disney+ will be the only streaming service to find the blockbuster, as well as the entire Marvel library.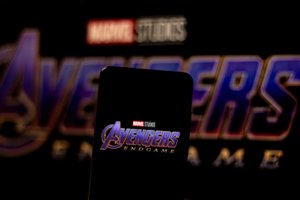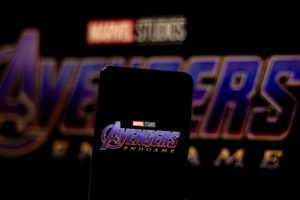 Wall Street sniffed all of this out in advance as the stock itself broke out to the upside from a three-year holding pattern. This is great news for long-term investors, but if you are looking for an investment with a short-term time horizon, buying here might be a bit riskier than you might like. After all, with a 26% gain since just March 25, the stock looks a bit stretched.
In fact, chart watchers will note that in the first day of trading after the release of "Avengers," the stock jumped to a new all-time high but closed lower on the day. Technical analysts call this a one-day reversal, and it is bearish in the short term.
It's nothing unusual either. Many stocks riding the hype of a coming event – be it earnings, a product release, or a change in a relevant regulation – often sell off right after the good news is released. Wall Street calls that "buy the rumor, sell the fact."
But Disney's breakout is good news for another stock we're watching, one with even higher upside.
5G Is Coming: The tech breakthrough of the century could rest on this $6 stock – get all the details here.
As the battle to capture share in the potentially $125 billion streaming industry, the likes of Disney, Netflix Inc. (NASDAQ: NFLX), and Amazon.com Inc. (NASDAQ: AMZN) are all throwing down the gauntlet.
But rather than try to pick the winner, Money Morning Executive Editor Bill Patalon sees a better opportunity in the hardware that delivers these services…
The Best Next-Generation Growth Stock