Following its debut on Thursday (May 2), the Beyond Meat stock price skyrocketed 34% above its open price of $46.
Other IPO price jumps like this have been a warning for retail investors, but Beyond Meat Inc. (NASDAQ: BYND) is an absolute buy... with a catch.
It's been less than a day since Beyond Meat stock has been available for trading on Nasdaq under the symbol "BYND." Last week, share prices were set between $19 and $21. This would have set the company up to have raised $184 million at a valuation of $1.2 billion.
But Beyond Meat stock price was listed at $25 Wednesday night with the goal of selling roughly 9.6 million shares (and offering underwriters another 1.44 million). This resulted in the company raising a whopping $240 million and receiving a valuation of $1.5 billion.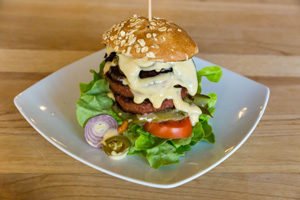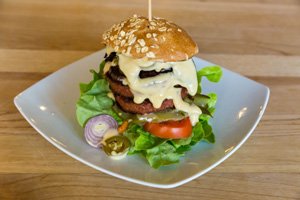 While Beyond Meat has become the biggest IPO success story of 2019, it's not just a flash in the pan. If you've been following Money Morning, you already know we're not typically bullish over buying into IPOs right away. But Beyond Meat is different. In fact, Money Morning Executive Editor Bill Patalon says to accumulate shares over time whenever there is a pullback.
Now, Bill has been talking about Beyond Meat for months in Private Briefing, so if you followed his advice and bought in at $46, then you're looking at gains of 34% already, as shares currently trade for $61.57.
Brace Yourself: The 5G revolution is unleashing your next potential TRILLION-DOLLAR opportunity - go here now.
And that's just the beginning, as Beyond Meat shows massive long-term potential...
Massive Growth Ahead for Plant-Based Meat
In the last 10 years, there have been growing concerns on the impact of meat consumption on our health and the environment.
Beyond that, the impact of factory farming and the welfare of animals has sparked a movement to reduce the amount of meat we consume on a regular basis. As a result, plant-based meat has seen exponential growth. Between 2012 and 2018, Mintel's consumer research report says foods and beverages with the mention of plant-based products in them jumped 268%.
That's just the beginning, too.
In fact, ResearchandMarkets expects the plant-based meat market will increase from 2018's $4.6 billion to $6.4 billion by 2023. But Beyond Meat says the market in the United States alone could eventually skyrocket to $35 billion. That would be a 661% increase from 2018.
And Beyond Meat is at the forefront of this movement...
How Beyond Meat Is Leading the Plant-Based Charge
Founded in 2009 by vegan Ethan Brown, Beyond Meat is a company focused on creating plant-based meat. As a child, Brown spent his childhood summers on his family's co-owned Maryland dairy farm. Once he got a little older, he began questioning whether the world really needed animals to create meat.
Down the line, Brown teamed up with University of Missouri professors Fu-hung Hsieh and Harold Huff, who had been working on soy-based chicken since the 1980s. Once 2013 rolled around, Beyond Meat began selling plant-based chicken strips across the United States at Whole Foods.
And it's not just plants mashed into a patty shape and flavored in an attempt to taste like meat. What makes Beyond Meat's products so fascinating is the fact that the company has analyzed all of the aspects of what makes meat "meat." Everything from the amino acids to the amount of water is carefully measured. That means the plant-based burgers and sausages have (almost) everything that is in meat, just without the animal.
Beyond Meat's burgers consist only of natural ingredients. Its products use pea protein, potato starch, canola oil, as well as other plant-based ingredients. But the company even put in the effort to make its burgers look like ground beef - even using beet juice to produce the "bleeding" effect of when you bite into a burger.
That also gives their product health benefits in comparison to lean beef burgers. Standard burgers are high in fat and cholesterol, while Beyond Meat products are not. However, the tradeoff is a higher amount of sodium in Beyond Meat.
Beyond Meat is beneficial for the environment, too. Its plant-based burgers require 93% less land and 99% less water to produce than the average beef burger - even producing 90% less greenhouse gas emissions.
Because of this, Beyond Meat has attracted the attention of celebrity investors like Leonardo DiCaprio and Microsoft Corp.'s (NASDAQ: MSFT) Bill Gates. But burger joints such as Carl's Jr. also generated a lot of buzz for the company by selling Beyond Meat's products at its establishments.
Since its founding in 2009, Beyond Meat has seen substantial growth. Its products are sold in over 30,000 restaurants, grocery store meat sections, and schools in Canada, the United States, the UK, Italy, and Israel.
And its products are expected to continue to grow in popularity
But Beyond Meat isn't without competition.
Beyond Meat's Competition
While there's a huge amount of excitement revolving around Beyond Meat, we still want to highlight some of the risks - including the competition.
Beyond Meat's biggest competitor is Impossible Foods - the creators of the Impossible Burger. Just earlier this week, Impossible Foods and Burger King announced they're teaming up to produce the Impossible Whopper as a menu item after its month-long test in St. Louis.
Even Ikea is jumping in on the action. The company says a plant-based Swedish meatball is already in the works and will be available early next year.
But even as competition is heating up, Beyond Meat is setting the bar even higher.
Beyond Meat uses 100% natural ingredients. This means nothing in its products are genetically modified like some of the competition.
In fact, the Impossible Burger's key ingredient is genetically modified soy leghemoglobin. This ingredient has had a controversial history, with the FDA flip-flopping on whether it was safe for consumption.
Not only is soy an allergen, but Beyond Meat's natural ingredients give its burgers a distinctly unique flavor while still resembling real meat.
But the biggest distinction is the fact that grocery stores have Beyond Meat in their meat sections. None of Beyond Meat's competition (reportedly) has its products displayed with meat.
So, while Beyond Meat does have some competition, the company is as the vanguard of the movement. And it doesn't look like that will change anytime soon.
Now that you know a bit more about Beyond Meat's products, let's turn to how the company is doing, including how much money it could make you...
Beyond Meat's Financials Forecast Great Things
Join the conversation. Click here to jump to comments…
About the Author
Daniel Smoot is a Baltimore-based editor who helps everyday investors with stock recommendations and analysis. He regularly writes about initial public offerings, technology, and more. He earned a Bachelor's degree from Towson University.