The Dow Jones Industrial Average will likely fall today as U.S. tariffs on Chinese goods are set to hit this week. Investors are hoping for a resolution by the end of the week, but it's very much up in the air.
More moving the Dow Jones today: the biggest week of IPOs since 2015. See below.
Here are the numbers from Monday for the Dow, S&P 500, and Nasdaq:
| | | | |
| --- | --- | --- | --- |
| Index | Previous Close | Point Change | Percentage Change |
| Dow Jones | 26,438.48 | -66.47 | -0.25 |
| S&P 500 | 2,932.47 | -13.17 | -0.45 |
| Nasdaq | 8,123.29 | -40.71 | -0.50 |
Now, here's a closer look at today's Money Morning insight, the most important market events, and stocks to watch.
The Top Stock Market Stories for Tuesday
Markets are still trying to determine whether U.S. President Donald Trump's plans to hit China with a new round of tariffs this Friday is reality or just a negotiation tactic. Despite the concerns, Chinese Vice Premier Liu will join trade discussions later this week to try to ensure a deal goes through before Friday. The Trump administration accused China of reneging on its promises over the weekend, and that they are prepared to hike tariffs from 10% to 25%. However, supply chains across the United States could face significant whiplash given that importers were offered just five days of notice regarding the White House's plan.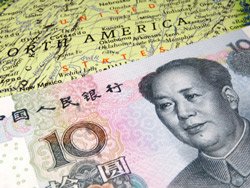 Marijuana stocks are poised for big gains in the future. D.C. Mayor Muriel Bowser recently announced plans to legalize recreational cannabis in the nation's capital. This is big news for the legalization movement and signs that cannabis stocks will head even higher in the future. What cannabis stocks should you own? Find out right here.
This will be the busiest week in IPOs since 2015. At least 15 different companies will go public this week, including Uber and six biotech companies. There has been a lot of chatter about why Warren Buffett is interested in the Uber IPO, and analysts drooling over the prospect of owning a share in the world's largest ride-sharing company. We're warning you... right now... to steer clear of the Uber IPO this week. Here's why.
Stocks to Watch Today: LYFT, CVX, OXY, APC, BRK.A
Lyft Inc. (NYSE: LYFT) went public in late March, but the stock has been falling like a stone. Lyft stock has dropped 15% since debuting at $72 per share. Investors worry about the ride-sharing giant's valuation and concerns about new regulations that could press up driver wages in New York City. Analysts expect that the firm will report revenue of $740.21 million. However, analysts have little clue what to expect in terms of profitability. Wall Street's range of profit expectations goes from a loss of $4.73 per share to a loss of $0.63 per share.
STAKE YOUR CLAIM: Three pot stocks in particular could be poised for rare, wild gains of up to 1,000%. Click here to learn how you could see a $2 million "pot payday"...
In deal news, Anadarko Petroleum Corp. (NYSE: APC) has announced plans to cancel its buyout deal to be taken over by Chevron Corp. (NYSE: CVX). According to reports, the board of directors at Anadarko believes that Occidental Petroleum Corp. (NYSE: OXY) provided a better buyout deal. As we noted Monday, Warren Buffett and Berkshire Hathaway Inc. (NYSE: BRK.A) offered $10 billion to help sweeten the deal and help Occidental's bid for the company.
Hedge fund manager David Einhorn had a few stern words for Tesla Inc. (NASDAQ: TSLA) and its founder, Elon Musk. During a talk at the Sohn Conference in New York, Einhorn compared Musk's promises as an executive as something similar to horse excrement. Einhorn has been one of Musk's greatest critics and is best known for his large short position on Lehman Brothers at the height of the 2008 financial crisis.
Look for earnings reports from 3D Systems Corp. (NYSE: DDD), Allergan Plc. (NYSE: AGN), Anheuser-Busch Inbev NV (NYSE: BUD), Crocs Inc. (NASDAQ: CROX), Electronic Arts Inc. (NYSE: EA), Gartner Inc. (NYSE: IT), Jazz Pharmaceuticals Plc. (NASDAQ: JAZZ), LendingClub Corp. (NYSE: LC), Louisiana-Pacific Corp. (NYSE: LPX), Papa John's International Inc. (NASDAQ: PZZA), SeaWorld Entertainment Inc. (NASDAQ: SEAS), and Sturm Ruger & Co. Inc. (NYSE: RGR).
These 3 Stocks Are the Key to 2019's Greatest Profits
The 2018 midterm election was a turning point for the cannabis industry.
We expect nothing short of historic profits by the end of the year.
But not all pot stocks will hand you life-changing wins. In fact, often the companies making headlines are least likely to see the biggest gains.
These three stocks, on the other hand, are flying under the radar... for now. Each of them could see exponential stock price acceleration at any moment, and if you get in before that happens, you could turn a token stake into a lifetime of wealth.
I don't know of any other sector providing anywhere near this level of growth now.
Follow Money Morning on Facebook and Twitter.
About the Author
Garrett Baldwin is a globally recognized research economist, financial writer, consultant, and political risk analyst with decades of trading experience and degrees in economics, cybersecurity, and business from Johns Hopkins, Purdue, Indiana University, and Northwestern.