This week has been one heck of a roller coaster for the market. On Monday (May 7), the Dow saw its worst day since Jan. 3, tumbling 473 points. And the Dow is down 4% on the week, nearly 1,000 points below Friday's close.
But it's not time to panic.
To help retail investors navigate these murky waters, we wanted to show you exactly what's going on.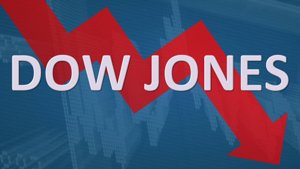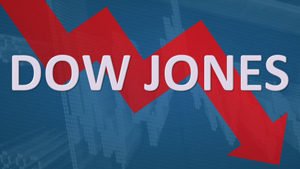 We'll look at why the Dow Jones is down this week – plus, we'll give you the know-how to keep your investments netting you double- and triple-digit profits during the newly turbulent market…
Chinese Trade Negotiations Are Causing a Market Downturn
The market has been in a great place recently. The U.S. economy has been strong. Gross domestic product grew 3.8% ($197.6 billion) to $21.06 trillion at an annualized rate – up from 2.2% the previous year. The unemployment rate has been falling to 3.6% – the lowest rate in over 50 years.
CNN even says investors were enjoying a short-lived "Goldilocks" economy before it all came crashing down this week. The Fed isn't raising interest rates this year, inflation has been low, and the economy is growing.
Must See: The defense industry is a gold mine – you can't afford to miss this $6 company…
All the pieces were falling perfectly together.
The Dow was doing fantastic. The S&P 500 and Nasdaq were hitting record highs left and right.
Even the White House has been emphasizing how well trade talks with China were going, going so far as praising China for its economic policies and keeping its interest rates low.
Investors thought the trade war was nearly behind them.
But then U.S.-China trade negotiations took an unexpected turn, and the market crashed.
Late Sunday, U.S. President Donald Trump threatened more Chinese tariffs through a series of tweets. The threats included raising the current 10% tariff on $200 billion of Chinese goods to 25%. Plus, President Trump threatened to add 25% tariffs on another $325 billion in Chinese goods.
And much of it was because the president said China wasn't holding up its end of the deal.
The United States had been under the impression that China agreed to detail laws it would change for the new trade deal the two were negotiating. However, China then said it had no intention of changing its laws for the deal.
The U.S. and China have always had a strange series of misunderstandings in their negotiation history. Even back in the 90s, the two countries had very different ideas on how deals were struck.
When China's leaders came to Washington during the Clinton presidency to join the World Trade Organization, China expected a deal to be struck right away. The United States saw the meeting as the beginning of a series of conversations.
This caused a clash in perspectives and even resulted in then U.S. Trade Representative Charlene Barshefsky walking out on talks before rejoining and finalizing the deal.
This is because China often pushes back on certain commitments while it negotiates.
If the United States and China can't find a middle ground in this trade war, the world economy will struggle to grow. In general, tariffs increase the costs on businesses and households – making it very hard for companies to focus on the long term.
So, the president's tweets and China's aggressive stance knocked the market out of orbit. There was no longer certainty, and the CBOE Volatility Index skyrocketed from $12.87 to $20.75 – the highest it's been since January.
As the two biggest economic powers clash in this trade war, many industries are caught in the crossfire too.
But despite initial threats by the Chinese that they would not attend negotiations in Washington, the Chinese Vice Premier made it clear they were still traveling to the states this week to speak.
That means there could be some good news on the horizon.
In the meantime, we have a strategy for retail investors to keep their investments afloat during market turbulence.
Not only will this strategy protect your money, but it could also net you double- or even triple-digit profits while Wall Street is in a panic.
In fact, this strategy could be your play as things with the United States and China continue to heat up…
Trump's Secret Weapon Against Chinese Aggression: Hostilities in the South China Sea now seem imminent, and the Trump administration could be on the verge of its first major crisis. But thanks to a small $6 U.S. defense firm with a top-secret new technology, China is about to be taken to the woodshed. Frankly, you have to see it to believe it…
Follow Money Morning on Facebook and Twitter.
Join the conversation. Click here to jump to comments…
About the Author
Daniel Smoot is a Baltimore-based editor who helps everyday investors with stock recommendations and analysis. He regularly writes about initial public offerings, technology, and more. He earned a Bachelor's degree from Towson University.