Earnings season has arrived – and higher stock market volatility with it. This can produce triple-digit gains for penny stocks, so to help you ride this trend, we've picked out the best penny stocks to buy in May 2019.
This is the time of year you tend to see the most movement in stock prices. The direction of a stock depends on what part of the earnings report analysts decide to focus on.
Some of the best penny stocks can produce massive gains from a small shift in the share price. A stock trading at just a few dollars per share could double your money – or better.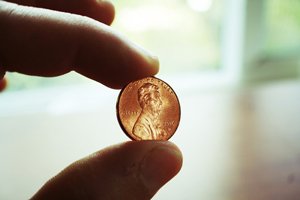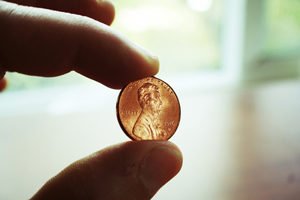 Just look at what happened in April with ATA Inc. (NASDAQ: ATAI). This is a stock that jumped 218% after high-volume trading during the second week of the month. And it happened on a price gain of just above $2 per share.
Now, these gains are in the past, so this one isn't on our list of the top penny stocks to buy now. But our favorite penny stock with future upside scores near-perfect on our proprietary Money Morning Stock VQScore™ system. The system compares thousands of stocks to find the ones ready to break out.
But first, here is what you need to know about buying penny stocks safely. Then we'll give you our pick for one of the best penny stocks to buy in May 2019 – one that analysts say could rise higher than 50%.
What You Should Know About Buying Penny Stocks
Penny stock investing can be profitable, but it can also be a headache if you don't approach it correctly.
These are riskier investments than mid-cap or blue-chip stocks, but they can also be much more profitable in the short term.
Before you invest in penny stocks, you should always take a step back and review your overall financial portfolio. Specifically, make sure it's diversified, that you are only investing a small portion of your money into penny stocks.
5G Is Coming: The tech breakthrough of the century could rest on this $6 stock – get all the details here.
Sadly, there are simply too many penny stock scams out there, and investors have been known to lose all of their cash on a poor choice. What might seem like an excellent company could be nothing more than a shell that is pretending to produce income while manipulating the market.
Following a few simple rules can help you avoid some of these schemes and tricks.
First, try to stick with the major exchanges when you buy penny stocks. This means avoiding the pink sheets and over-the-counter exchanges in favor of the larger exchanges like the Nasdaq and NYSE. There is more oversight here, so you are more protected.
Second, look for stocks that receive attention from analysts. Specifically, find ones that get "Hold" or "Buy" ratings and price targets that are well above the current trading price.
Third, target stocks that are in hot markets or companies that might be targeted for a buyout. These might include sectors such as technology, cannabis, or biotech. It can also be an established company that is doing incredibly well for one reason or another.
Now that you're prepared to safely invest in penny stocks, here is our pick for one of the top penny stocks to buy right now.
Not only does this stock have serious breakout potential, but the company was able to increase its bottom line by 536% in the last four years…
One of the Best Penny Stocks to Buy in May 2019