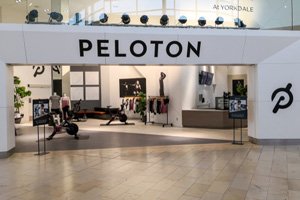 It may not be well known, but the exercise company Peloton could be one of the biggest IPOs of 2019.
Whether you've seen Peloton's commercials or are just now hearing about the company, we'll show you everything you need to know about buying Peloton stock.
We'll also tell you if Peloton is a good stock to own.
But before we get to all of that, let's check out what exactly Peloton is - and why investors are so excited to buy Peloton stock after the IPO.
BONUS:
Spot the IPOs that can actually make you money – and leave the flops to the masses – by asking these 5 simple questions. Click here.
What's Fueling the Excitement Behind Peloton Stock?
Even if you aren't familiar with the company's name, it's likely you've already seen advertisements and commercials for the company's stationary exercise bicycles. The company's pricing model isn't cheap, to say the least.
A basic bike is $2,245.
And if you were to compare that to Amazon exercise bike offerings going as low as $145, you may be wondering how Peloton is even making money.
But what makes Peloton different than the rest is that its bikes offer 24/7 live-streamed television and workout regimens for $39 a month. There are over 10,000 classes on demand, and the company says it's like if Netflix Inc. (NASDAQ: NFLX) combined with an exercise bike.
5G Is Coming: The tech breakthrough of the century could rest on this $6 stock - get all the details here.
At first, it's a little odd to compare the company to Netflix Inc. But the company's orders speak for themselves.
It hasn't released any financial information, but the level of credit card activity shows the company's subscriber base has more than doubled in the last year alone - with 10,000 concurrent cyclists per month.
Some data even suggests that Peloton has overtaken its main competitor, Soulcycle, in terms of subscriber count. But for Soulcycle, you have to physically be in one the company's studios to be a part of the experience. This makes Peloton significantly more convenient than the competition. Vox says Peloton has 4% more customers than Soulcycle. This would put Souldcycle at around 9,600 compared to Peloton's 10,000.
That also makes Peloton the nation's fastest-growing fitness company.
In 2017, the firm saw $400 million in sales. That's 135% higher than its 2016 sales. By the end of 2019, that figure is expected to increase to as much as $700 million. That's a 75% increase in just two years.
And that's a great sign that the company's business model is working fantastically. But the company's valuation is also nothing to scoff at...
Peloton's Market Value
Peloton has already raised $994.7 million from venture capitalists alone. This put its 2018 value at roughly $4.15 billion, according to Crunchbase.
But now that Peloton's IPO is inching ever closer, Goldman Sachs Group Inc. (NYSE: GS) and JPMorgan Chase & Co. (NYSE: JPM) are saying its valuation is over $8 billion.
When Can You Buy Peloton Stock at the IPO?
Peloton's IPO is expected sometimes this year, but no definitive date was given on when you can buy Peloton stock.
That means we also don't know what the stock ticker for Peloton will be yet, but we can speculate a little. Both the tickers "PTON" and "PELO" are available. But the company could also pick "BIKE," as it is available as well.
And while speculating can be enjoyable, what investors really want to know is whether Peloton stock is a buy after the IPO.
Should I Buy Peloton Stock After the IPO?
[mmpazkzone name="in-story" network="9794" site="307044" id="137008" type="4"]
Without knowing all of the financials, Money Morning can't recommend buying Peloton stock right now.
We simply won't know if Peloton stock is a good value until it's trading on an exchange. But there are some reasons to be skeptical of Peloton as an investment.
IPOs are risky investments as is, but the cards are stacked against retail investors. In most cases, the people who can make money off of IPOs are institutional investors. This is because they can get in on IPOs at the starting price while the rest of us have to wait and buy it on the exchange.
In other words, institutional investors could pay $20 per share, for example, but it would cost investors like us $40 once trading goes live. So, let's say we buy it at $40, and then it drops to $30 - institutional investors see a 50% gain while the rest of us see a 25% loss.
But there are ways for retail investors to get around this, and that's this backdoor play.
In fact, this backdoor play's shares have jumped 31% in this year alone.
Here Is Your Best Backdoor Play on Peloton Stock After the IPO
The play is First Trust US Equity Opportunities ETF Fund (NYSE: FPX).
FPX is your ticket into all of the biggest and latest IPOs without all of the early volatility. Since this ETF has holdings in newly public companies, it gives you access to the latest "unicorn" stocks out there.
But it also has holdings in established (but newly public) companies like PayPal Holdings Inc. (NASDAQ: PYPL) and Verizon Communications Inc. (NYSE: VZ).
The level of diversity within this ETF provides your portfolio stability as well as exposure to new companies that have the potential to skyrocket in share prices.
For example, when Snap Inc. (NYSE: SNAP) went public back in 2017, FPX's shares went up 25% while SNAP's plunged 64%.
Shares currently trade for $75.73.
5G Is Coming: The Breakthrough of the Century Could Rest on This $6 Stock
CNBC reports that this opportunity is worth $12.3 trillion... and it's gearing up to make an appearance all over America.
In fact, some of these devices are showing up right in your neighborhood - and I'm willing to bet you didn't even notice.
Our Silicon Valley insider mapped out all the details in this report.