Investors today are looking for the top marijuana stock to buy out of thousands, the one that will carry their portfolios into decades of growth. And this one pot stock, worth $16.5 billion in market cap, just might be it.
We're in the advent of marijuana stock trading, as cannabis is gradually achieving legal and mainstream acceptance. Money Morning Director of Cannabis Investing Research Greg Miller has even called 2019 the "Year of CBD," comparing it to the dot-com bubble of the '80s and '90s.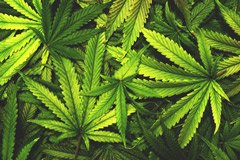 Imagine if you had invested in Microsoft Corp. (NASDAQ: MSFT) when it was $1 per share in November 1990 - maybe you even did. A $10,000 investment would have put you over $1,000,000 today.
That's where marijuana stocks are headed. It actually parallels the '90s tech boom quite closely.
The CBD industry has grown 80% in the last seven years... and it's not done. Tilray Inc. (NASDAQ: TLRY), for example, finalized a $100 million agreement with Authentic Brands LLC earlier this year to begin distributing CBD-infused products. Constellation Brands Inc. (NYSE: STZ), a giant in beer distribution, is investing billions in the same.
STAKE YOUR CLAIM: Three pot stocks in particular could be poised for rare, wild gains of up to 1,000%. Click here to learn how you could see a $2 million "pot payday"...
But even Tilray is not the Microsoft of Weed. While there are many must-buys in the budding cannabis market, we're giving you the one weed stock that's sure to become a blue chip in the years to come.
This Is Your Top Marijuana Stock for the Long Haul