While Wall Street has been hyping up another "unicorn" dud to line their pockets, we've been trying to help investors steer clear of Uber Technologies Inc. (NYSE: UBER).
And while we told readers to avoid Uber, Morgan Stanley (NYSE: MS) was more than happy to hang billions in Uber stock losses on their customers.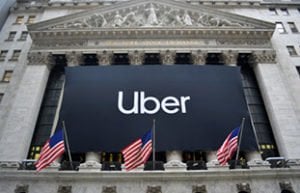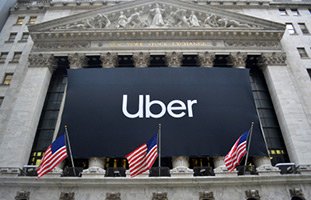 Morgan Stanley's private wealth management clients were able to buy shares of Uber, since Morgan Stanley was managing the IPO. Clients accessed Uber stock through a fund by the name of New Riders LP, which provided them Class-A Uber shares at $48.77 at the IPO.
Unfortunately, Morgan Stanley was more than happy to offload the time bomb of Uber stock onto their clients under one condition: They couldn't sell for 180 days.
5G Could Mint a New Wave of Millionaires: The greatest tech shift in generations could be about to create untold wealth for investors. To find out how you could capture a life-changing SIX-figure windfall, go here now.
Those Morgan Stanley investors who bought Uber stock at $48.77 are looking at a whopping 18% loss as shares hover around $40. That's 7% higher than the 11% loss retail investors who bought in at $45 are looking at. And the kicker to it all is they can't even sell.
We're talking losses of millions - even billions - since the minimum investment was $250,000. On top of that, Morgan Stanley charged them a fee of 2% on the total funds committed by each individual client.
While Morgan Stanley made a nice payday despite Uber's monumental flop of an IPO, its clients are paying the price. They've learned the hard lesson that Wall Street only cares about Wall Street, not you.
Fortunately for our readers, they've dodged one heck of a bullet with the growing Uber stock losses. Unlike Morgan Stanley, we don't have an agenda with stocks, and we knew Uber was overhyped and a bad buy from the beginning.
Instead, we've told our readers when IPOs are poised to make them money. Just like we did with Alibaba Group Holding Ltd. (NYSE: BABA) and Beyond Meat Inc. (NASDAQ: BYND) months before they went public. BABA and BYND have already netted our readers 164% and 92% gains since their respective IPOs.
And since 2019 is turning into the year of the unicorn IPO, we'll show you another way to profit from the run of billion-dollar public offerings without getting hung out to dry.
In fact, this play is up 31% in the last 12 months alone, and it could be heading even higher...
How This Investment Is Your Play on Profiting from IPOs
[mmpazkzone name="in-story" network="9794" site="307044" id="137008" type="4"]
Our play isn't a stock, it's First Trust US Equity Opportunities ETF (NYSE Arca: FPX).
While we normally prefer owning stocks instead of index funds, this one is unique.
FPX is a great way for retail investors to get in on the latest and greatest IPOs without all of the early risks. This is because this ETF has holdings in companies that have recently gone public, so it provides you with access to the latest unicorn IPOs without all of the volatility.
However, it also has holdings in well-established companies like Verizon Communications Inc. (NYSE: VZ) and PayPal Holdings Inc. (NASDAQ: PYPL).
It's an incredibly diverse ETF that offers investors stability within their portfolios while also exposing them to new companies that stand to see share prices soar over the next few years.
Just look at Snap Inc. (NYSE: SNAP) for example. While its shares plunged 64% in 2017 after its IPO, FPX's shares jumped 25%.
Right now, you can buy FPX for $75.43 per share.
5G Could Mint a New Wave of MILLIONAIRES!
It's the greatest tech shift in generations, and it can create untold wealth for investors.
If you ignored weed, or crypto - DO NOT miss out again. This could be your LAST shot at early retirement.
Find out how you could capture a life-changing SIX-figure windfall from 5G right now.
Follow Money Morning on Facebook and Twitter.
About the Author
Daniel Smoot is a Baltimore-based editor who helps everyday investors with stock recommendations and analysis. He regularly writes about initial public offerings, technology, and more. He earned a Bachelor's degree from Towson University.