The Dow Jones today will fall after China's state media accused the United States of "bullying behavior" Thursday. This is the latest development in the ongoing trade tensions between the countries. More below.
Also moving the Dow: Saudi Arabia's proxy war with Iran. Read on for more.
Here are the numbers from Thursday for the Dow, S&P 500, and Nasdaq:
| | | | |
| --- | --- | --- | --- |
| Index | Previous Close | Point Change | Percentage Change |
| S&P 500 | 25,862.68 | +25.36 | +0.89 |
| S&P 500 | 2,876.32 | +25.36 | +0.89 |
| Nasdaq | 7,898.05 | +7898.05 | +0.97 |
Now, here's a closer look at today's Money Morning insight, the most important market events, and stocks to watch.
The Top Stock Market Stories for Friday
U.S. tech firms are struggling this morning, thanks to the Trump administration's new restrictions on doing business with Huawei, a giant Chinese telecommunications firm. Shares of Qualcomm Inc. (NASDAQ: QCOM) and Micron Technology Inc. (NASDAQ: MU) were both off more than 1% as investors question the impact of both companies in China.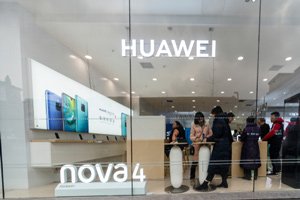 The United Kingdom had received an extension from the EU to find a resolution to its timed departure from the world's largest economic bloc. Now, tensions are rising again after political parties in Britain failed to reach a deal after another six weeks of talk. Pressure is mounting on Prime Minister Theresa May after Labour Party leader Jeremy Corbyn said the talks had reached their end point.
Tensions across the Middle East are pushing oil prices higher once again. OPEC members are set to meet over the weekend to discuss production numbers at a time that supply disruptions appear inevitable due to increasing geopolitical tensions. Saudi Arabia and Iran's proxy war in Yemen escalated overnight after a group aligned with Iran's government claimed responsibility for a drone attack earlier this week. In addition, the U.S. evacuated its embassy staff in Baghdad, Iraq, due to supposed threats from the Iranian government. That said, Trump has reportedly told his advisers that he does not want to engage in military action against Iran.
Stocks to Watch Today: PINS, DE, NVDA
Shares of Pinterest Inc. (NYSE: PINS) plunged more than 15% after the company issued its first earnings report since its IPO. The firm reported losses three times worse than Wall Street expectations. Pinterest reported a huge surge in costs and expenses, and warned that its international business has struggled to gain traction. Pinterest appears to be heavily reliant on U.S. users, and analysts are wondering how the firm plans to expand.
STAKE YOUR CLAIM: Three pot stocks in particular could be poised for rare, wild gains of up to 1,000%. Click here to learn how you could see a $2 million "pot payday"...
Shares of Deere & Co. (NYSE: DE) plunged more than 4.8% in pre-market hours after a dismal earnings report. The ongoing trade war and weakness in the agricultural sector has affected the company's performance and outlook. The firm missed quarterly earnings for the fifth consecutive quarter and slashed its full-year outlook after blaming the trade war for its deteriorating conditions.
Shares of Nvidia Corp. (NASDAQ: NVDA) had received a nice pop Thursday after reporting stronger than expected first-quarter earnings. Shares were up as much as 7% in extended trading, but the rally has now faded due to ongoing concerns about the United States and China. The firm easily beat Wall Street revenue expectations. Now, investors are wondering how Bitcoin's recent rally, and now pullback, will impact its share price in the future.
Look for an earnings report from Dr.Reddy's Laboratories Ltd. (NYSE: RDY).
Did You See John Boehner's SHOCKING Marijuana Prediction?
At the American Cannabis Summit - the first-ever nationwide event for cannabis investors - former Speaker of the House John Boehner revealed why he's going ALL IN on marijuana... and exactly how ordinary Americans can make a fortune from this hundred-billion-dollar industry. To see a special rebroadcast of this historic event, click here.