On Tuesday (May 14), CrowdStrike Holdings Inc. filed for its initial public offering. And it has the potential to be one of the biggest IPOs in 2019. But owning CrowdStrike stock may not be worth the price. Today, we'll tell you everything you need to know about the company - and why we might not be buyers on day one...
Instead, we have a backdoor play for retail investors to profit from CrowdStrike stock without having to worry about the early volatility of IPOs.
But before we show you the best way to profit from the CrowdStrike IPO, here's a little bit of information about the company.
What Is CrowdStrike?
CrowdStrike is a cybersecurity firm that's building a great reputation in the industry...
CrowdStrike was originally co-founded in 2012 by two former McAfee executives, Dimitri Alperovitch and George Kurtz, as well as Shawn Henry, a former FBI executive who was in charge of its criminal and cyber divisions.
While it isn't a household name yet, it's known throughout the government for outing Putter Panda, a state-sponsored Chinese spying group that had been watching U.S. and EU satellite, defense, and aerospace industries.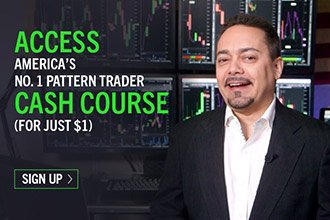 Beyond that, CrowdStrike's reports helped the U.S. Department of Justice charge five separate Chinese hackers for economic espionage against U.S. companies in 2014.
In the same year, CrowdStrike also uncovered the North Korean Sony Corp. (NYSE: SNE) hack - even laying out exactly how they had done it.
Sign up for SMS so you never miss special events, exclusive offers, and weekly bonus trades.
However, one of the biggest things CrowdStrike has done in the cybersecurity industry is uncovering the two groups with ties to the Russian intelligence service that had hacked the Democratic Committee's information technology network during the 2016 U.S. presidential election. The breaches included the Joint Chiefs of Staff, the State Department, and the White House networks.
This string of victories earned the company FedRAMP Authorization, giving it direct ties to a variety of U.S. government intelligence agencies. This is a huge win for a private company that already processes 1 trillion security threats per week.
That sort of success has caught Wall Street's attention now that the company is planning an IPO.
Here's what we know...
Everything You Need to Know About the CrowdStrike IPO
CrowdStrike has already garnered some interest from quite a few institutional investors. The company's largest investors are Alphabet Inc. (NASDAQ: GOOGL), Warburg Pincus, Accel, and co-founder George Kurtz himself.
These current investors all hold Class B shares. This means they currently have quite a bit of voting control. But they'll also retain that control once it goes public - with 10 votes per share.
On the flip side, once the company goes public, it'll offer Class A shares to retail investors. This means investors like you or I would have 1 vote per share.
Brace Yourself: The 5G revolution is unleashing your next potential TRILLION-DOLLAR opportunity - go here now.
After filing its S-1 with Goldman Sachs Group Inc. (NYSE: GS), the CrowdStrike stock symbol will be (NASDAQ: CRWD). The company is forecast to raise $100 million during the IPO according to this filing. This, plus the company's previous investment round netting it $200 million, puts the company's valuation at around $3 billion.
While the CrowdStrike IPO date has yet to be provided, it's one of the few big tech startup "unicorns" expected to hit the market in 2019.
But there are risks. This is both because of the early volatility of IPOs and also because of the company's current financials.
By year-end 2018, CrowdStrike's revenue more than doubled in a two-year period to $250 million. Unfortunately, the company's losses were roughly $519.1 million - which is a common financial situation for soon-to-be-public companies.
CrowdStrike stock will be an investment to watch, but we'd like to see the company show it can turn its revenue into profits before we dive in. That's especially true when you consider how volatile IPOs have been in 2019. Uber Technologies Inc. (NYSE: UBER), one of the most hyped-up IPOs this year, plunged over 10% in its first three days of trading.
In the meantime, for retail investors looking for a safer backdoor play on this the CrowdStrike IPO, we have an investment that could double, or even triple, your profits.
In fact, this investment has its hands in a variety of cybersecurity companies, making it the absolute best backdoor play on CrowdStrike's 2019 IPO.
This Is the Best Backdoor Play on the CrowdStrike IPO
Join the conversation. Click here to jump to comments…
About the Author
Daniel Smoot is a Baltimore-based editor who helps everyday investors with stock recommendations and analysis. He regularly writes about initial public offerings, technology, and more. He earned a Bachelor's degree from Towson University.