The Dow Jones today might see a more than 100-point decline as American tech companies have begun suspending business with the pride of China's tech sector. Details below.
Also moving the DJIA today: climbing crude prices and Big Pharma's new gripe. Read on for more.
Here are the numbers from Friday for the Dow, S&P 500, and Nasdaq:
| | | | |
| --- | --- | --- | --- |
| Index | Previous Close | Point Change | Percentage Change |
| Dow Jones | 25,764.00 | -98.68 | -0.38 |
| S&P 500 | 2,859.53 | -16.79 | -0.58 |
| Nasdaq | 7,816.28 | -81.76 | -1.04 |
Now, here's a closer look at today's Money Morning insight, the most important market events, and stocks to watch.
The Top Stock Market Stories for Monday
This morning, markets slipped on news that Alphabet Inc. (NASDAQ: GOOGL) suspended business with Huawei. The decision aims to comply with a new Trump administration rule that says American firms need a license to partner with the Chinese tech giant. Shares of semiconductor companies are sliding this morning as the battle between the United States and China accelerates. But chip stocks are still poised to gain from one trend sweeping the nation; to see how you can invest in the 5G revolution, go here.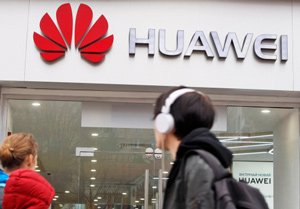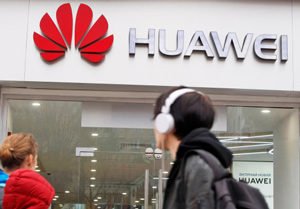 Cannabis stocks are on the rise again. And it's thanks to a new rule from the U.S. Department of Health & Human Services (HHS) that will require pharmaceutical companies to list drug prices in TV ads this summer. Find out why this is good for the cannabis industry – and which stocks will earn you the greatest profit heading into summer – right here.
Crude prices pushed higher after Saudi Arabia and various members of OPEC announced plans to maintain production cuts for the foreseeable future. Tensions continue to rise between the United States and Iran, but OPEC has taken a front seat in the news after its decision to help support prices heading into the summer. Saudi Energy Minister Khalid al-Falih said over the weekend that the global energy cartel will continue to drive down global crude inventories "gently" in the continuously fragile crude market.
Stocks to Watch Today: TGT, TWTR, GS
This Could Be a HUGE Game Changer for Congress (and for You)
We just held a live event with former Speaker of the House John Boehner and the most powerful people in the cannabis world for one important reason… to help you make a fortune from America's most controversial, misunderstood, and lucrative industry. If you missed seeing this historic event LIVE – and John Boehner's SHOCKING prediction – click here for a special rebroadcast.
Follow Money Morning on Facebook and Twitter.