In late April, Verizon Communications Inc. (NYSE: VZ) announced that its customers won't be charged extra for utilizing the company's 5G network. In other words, Verizon just gave the best 5G stocks another huge buy signal.
Verizon's April launch began with Chicago and Minneapolis, but the company announced as many as 20 total cities will receive 5G in 2019. These include San Diego; Boston; Washington, D.C.; and Houston.
This is big news for the top 5G stocks today. It means hopes for 5G networks are translating into reality. But the bigger news is how this company is incentivizing customers to join the 5G movement.
How Verizon Is Helping Create a $100 Billion Industry
Verizon was initially going to charge its customers a monthly fee of $10 to use 5G, but the company is now delaying the fee for users of the Samsung Galaxy S10 indefinitely.
This latest promotion is important to 5G networks everywhere, because, according to a PricewaterhouseCoopers survey, less than 31% of customers are willing to spend more for 5G. And customers that are willing say their price limit is just $4.40 per month.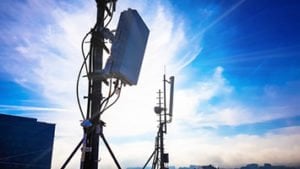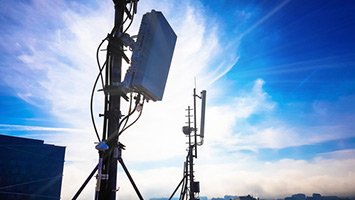 It creates a gateway to 5G where there may have been limited access. So, as Verizon widens 5G use within its customer base, it influences other 5G first-movers to do the same. A greater number of people using 5G will help kick-start 5G stocks and the 5G industry as a whole.
We think this movement will create an entire new pool of wealth for investors, similar even to the first years of the Internet.
In fact, now is the time find the best 5G stocks to buy - before the revolution begins and they start adding triple-digit price gains.
ResearchandMarkets forecasts a valuation for the entire 5G market at $53.93 billion by 2020. It's expected to jump again by 2025 to $252 billion.
Brace Yourself: The 5G revolution is unleashing your next potential TRILLION-DOLLAR opportunity - go here now.
Ericsson (NASDAQ: ERIC), a Sweden-based telecom, believes that 5G will create an additional $1.3 trillion in revenue for providers of service in the next seven years.
Other service providers, in addition to Verizon, like AT&T Inc. (NYSE: T) and T-Mobile U.S. Inc. (NASDAQ: TMUS), are setting their sights on the development of 5G networks as well.
AT&T is expected to roll out its networks of 5G in 19 cities by year-end 2019. T-Mobile's 5G networks are in 30 U.S. cities already.
Retail investors who get into the best 5G stocks now will be holding a piece of a hundred-billion-dollar sector of the American economy.
But here's the one 5G stock that's giving them a head start...
The $12 Trillion 5G Revolution Is Here