On Thursday (May 23) DoorDash's valuation surged an insane 800% higher in a little over one year. While it hasn't announced an IPO yet (and it definitely will), this company looks very promising - making this an IPO to watch as more information unfolds.
Much of the excitement around DoorDash is its success in a highly saturated market. The Financial Times says DoorDash's share of the market has doubled in just 18 months. This means it now accounts for one-third of the total food delivery market in North America - a market that is growing rapidly as we speak.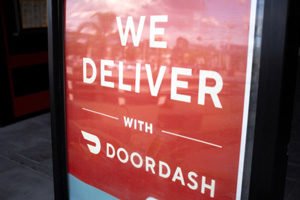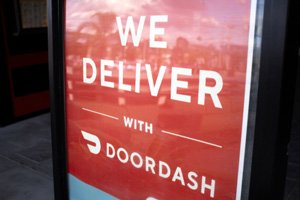 Heck, the food delivery industry has become so popular that companies like Amazon.com Inc. (NASDAQ: AMZN) also want a piece of the pie - having just invested half a billion into a UK-based food delivery company, Deliveroo.
DoorDash's latest investment round shows the industry is poised for massive growth as competition heats up. And this company stands to be one of the winners, as other companies in the industry continue to struggle.
Here's how DoorDash has become the darling of the food delivery industry - and why you need to keep your eye on it.
What Is DoorDash, and How Much Is It Worth?
DoorDash is a food delivery service application that has carved its way through a cutthroat market.
DoorDash was originally founded in 2013 by Stanford students Tony Xu, Evan Moore, Stanley Tang, and Andy Fang. The company was started through Y Combinator, which has helped create famous startups like Airbnb, Dropbox, Reddit, and Twitch.
Since then, the technology and food delivery service company has become a household name. In fact, since its launch, the company expanded from Palo Alto to over 56 markets in over 600 cities across the United States and Canada - partnering with restaurant chains all across the continent.
Much of this growth is due to its series of massive funding rounds between 2018 and now. Back in March 2018, it raised a whopping $535 million. Then in August 2018 it raised another $250 million from an investment company, DST Global.
This officially gave DoorDash its "unicorn" status with a $1.4 billion valuation - surpassing Grubhub Inc. (NYSE: GRUB) and Uber Eats (NYSE: UBER) and accounting for 27.6% of the North American market.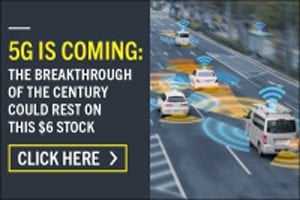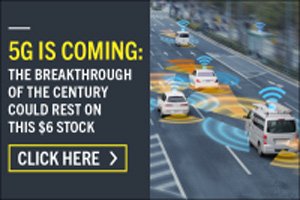 Once February of 2019 rolled around, the company raised yet another $400 million. This resulted in DoorDash's valuation climbing to roughly $7.1 billion.
However, after the latest investment round on May 23 with Sequoia Capital, SoftBank Group Corp.'s Vision Fund, Y Combinator, and Darsana Capital Partners, the company received a whopping $600 million. This sent DoorDash's valuation rocketing to $12.6 billion. That puts it $870 million higher than Domino's Pizza Inc.'s (NYSE: DPZ) market cap of $11.73 billion.
So, DoorDash is rapidly growing and expanding in an industry that Statista says is worth $94.38 billion. This is because, in comparison to competition like Uber Eats, Grubhub, and even Postmates, DoorDash's focus is on suburban areas rather than the already highly saturated urban centers.
This makes DoorDash stock an investment you will want to keep on your radar as the food delivery industry is expected to grow to $134.49 billion over the next four years - a whopping 43% from today's market value.
But we won't know if it's worth a buy until the IPO date, when we can see what sort of value we'll get for our money.
Instead, we have a tenfold opportunity for double- or even triple-digit profits. And you could get into it right now...
Get Ready for 5G NOW (Huge Tenfold Opportunity!)
A single company could be about to corner the entire 5G market!
Its patented technology is essential to an epic, global rollout that could create $12 trillion in new wealth, right here in America.
And you could turn every $1,000 you stake into $10,000! Go here now to find out how.
Follow Money Morning on Facebook and Twitter.
Join the conversation. Click here to jump to comments…
About the Author
Daniel Smoot is a Baltimore-based editor who helps everyday investors with stock recommendations and analysis. He regularly writes about initial public offerings, technology, and more. He earned a Bachelor's degree from Towson University.