Tesla Inc. (NASDAQ: TSLA) stock is tanking, down 10% in just five days. Morgan Stanley (NYSE: MS) thinks its price could reach a low of $10 per share if this U.S.-China trade conflict persists down its tumultuous path.
Of course, everyone is hurt by a trade war between the world's two largest economies. But in this case, what's Armageddon for one electric vehicle stock is great news for another. In fact, the stock we're thinking of could still see earnings growth of 167% in 2019.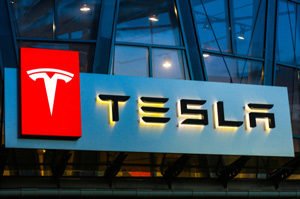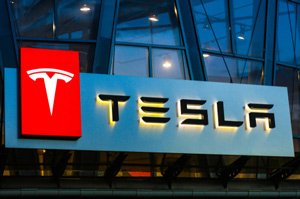 Trade war or not, the sky's the limit for our pick, especially if Tesla folds up.
The Tesla Model 3 alone took 60% of the United States EV market in 2018. Now, imagine if that supply disappeared. That's a serious possibility.
The projected worth of the global EV market by 2025 is $567.3 billion. And there's a huge power vacuum forming in that market before your very eyes.
Tesla stock lost over 90% of its value in the last six months.
The latest, steepest drop came as U.S.-China trade relations started turning for the worse. That's about a total 30% drop since May 6. Then Morgan Stanley put up the harrowing $10 target on Tuesday, May 21. In this "worst case," the company said Tesla would lose $16.4 billion in value.
That's a 95% loss. But that's not even the beginning of Tesla's problems.
In fact, with its track record, investors should be more confident than ever betting against TSLA. At this point, it's only a matter of choosing the right EV maker to fill the gap.
We just happen to know the name of that company because it got a near-perfect rating on our proprietary Money Morning Stock VQScore™ system, which tells us when stocks are prepared for takeoff.
We'll reveal the play in a bit, but first, here's why Tesla is toast...
Why Tesla Is a House on Fire
Another analyst at Wedbush recently cited CEO Elon Musk's "sci-fi" projects as a distraction from running Tesla. Their price target went from $275 to $230. That same analyst had Tesla on a $440 target only five months ago.
So time might be a thief, but it's not what's draining Tesla's assets. The company has a core philosophy problem.
Warning tremors could already be felt in November 2008, when Tesla had to borrow $40 million to complete orders for its Roadsters in order to avoid bankruptcy. And failure to meet front office projections has haunted the company since.
That's how Tesla faced yet another existential crisis in 2013, only five years after flirting with bankruptcy. It was were failing to meet sales goals for the Model S, and the company was nearly sold to Google for $6 billion.
Sales kicked up later in the year. And that would have been great if a string of Tesla vehicle fires hadn't raised further questions about the company.
The company has tried to insulate its production failures with new concepts - the Model S, Model Y SUV, and the Model X crossover - couched in futuristic hype, but the same problems remain.
Brace Yourself: The 5G revolution is unleashing your next potential TRILLION-DOLLAR opportunity - go here now.
Things were no better in 2018, as Tesla started the year off failing to meet its weekly production goals. It only managed half of its weekly goals.
Of course, CEO Elon Musk couldn't leave things there. In August 2018, the CEO tweeted that he was planning to take the company private. This prompted an SEC suit against Tesla for "misleading" investors.
And investors are no stranger to Musk's erratic behavior - between his overzealous production goals, a contentious relationship with Tesla's initial founders, and getting high on a live podcast, the CEO has had difficulty preserving an image of good faith. Deteriorating relationships seem to be the norm at Tesla, known for a high executive turnover rate, from their initial CEO and CFO, down.
Today, even Tesla's most bullish investors have lost faith. If you've ever been interested in owning Tesla because of its innovative potential, it's time to discover the next leader of the electric vehicle industry.
Though the whole industry will feel the impact of a trade war, one company is making the moves necessary to withstand the volatility.
And unlike the projected 95% plunge for Tesla, analysts are predicting this stock will see an 88% bump in price for 2019.
The VQScore agrees that this stock is ready for a breakout...
Our Top-Ranked Electric Vehicle Stock
Join the conversation. Click here to jump to comments…
About the Author
Mike Stenger, Associate Editor for Money Morning at Money Map Press, graduated from the Perdue School of Business at Salisbury University. He has combined his degree in Economics with an interest in emerging technologies by finding where tech and finance overlap. Today, he studies the cybersecurity sector, AI, streaming, and the Cloud.