The first day of its IPO, Uber Technologies Inc. (NYSE: UBER) plummeted 12%. That wasn't a surprise for our regular Money Morning readers. We've been warning readers about this monumental flop of an IPO for the last year.
But Wall Street had bigger hopes for the company. It was not only a hotly anticipated IPO, but also one of 2019's biggest. However, as the realization slowly crept over Wall Street that Uber's ungodly marketing and operating costs wouldn't make the company profitable anytime soon, they got spooked.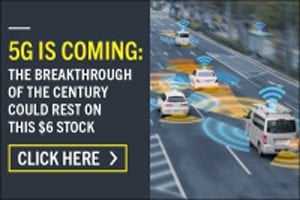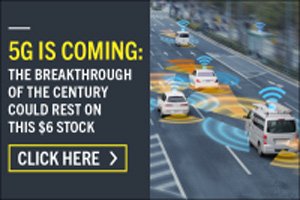 That sent Uber stock tumbling.
Despite the bit of positive momentum last week, shares of Uber tumbled another 6% on Friday (May 17), putting the total Uber stock losses at around 5%.
And that's just the beginning. With the latest news, things for Uber are about to get much worse.
Uber's Food Delivery Service Has Been Its Life Support
While Uber's ride-sharing business is struggling, UberEats has been growing rapidly. The company's UberEats app is wildly popular in the United States and the UK. And since it went public, the food delivery business has been one of the few things keeping Uber's head above water.
In fact, UberEats is at the top of the food chain - for now. Between 2017 and 2018, It grew a whopping 149% to $1.5 billion in revenue.
Much of this is because of UberEats' competitive advantage over the other services. Because it's primarily a ride-sharing business, it already had a swath of contracted drivers working for it. Instead of going out and hiring new drivers, the company utilized existing ones for its food delivery app.
So, while competitors like GrubHub Inc. (NYSE: GRUB) and DoorDash have been on Uber's tail, the two companies have also had to invest more time and money in acquiring drivers for deliveries.
But this $575 million investment is about to completely disrupt the food delivery service hierarchy.
Amazon Enters the Fray
While UberEats has managed to stave off its American competitors, on the other side of the pond, Deliveroo is giving UberEats a serious run for its money.
Between 2017 and 2018, Deliveroo's revenue skyrocketed 116% to $309.5 million in a market that's much more fiercely competitive than in the United States.
And now Amazon.com Inc. (NASDAQ: AMZN) plans to use Deliveroo to dominate the food delivery market.
Amazon's food delivery services have shown mixed results thus far, but Deliveroo could give it the tools it needs to take over. After all, Amazon already dropped $13 billion to acquire Whole Foods in 2017, so it has the products ready to deliver.
And since the Whole Foods acquisition, its Prime delivery service through Whole Foods has expanded to 88 different U.S. cities. Now, Amazon has set its sights on the UK with a massive $575 million in Deliveroo.
By investing in Deliveroo, Amazon means to secure its seat in the food-delivery market. And now that it has its hands in Uber's biggest competitor in the UK, this could lead to even more Uber stock losses.
Amazon's sheer size and spending power could easily displace Uber and its current competitive advantage. Now that Amazon has shown its fangs by simply investing in the biggest competitors around, Uber's investors have gotten cold feet. Since Amazon's investment in Deliveroo, Uber stock losses grew another 6%.
But Money Morning readers have known for a long time now that Uber would be a sketchy investment at best. And we've been right about this year's lineup of IPOs so far.
While plenty of the most anticipated startup "unicorns" have tanked, there's one new stock that came out swinging.
In fact, we've been bullish on our readers buying this stock for months now in Bill Patalon's Private Briefing. And our readers who jumped in at the IPO have already seen gains of 74% in the first month following its IPO.
So, like Uber, we don't often recommend IPOs, but we'll let you know when we do. And this stock is one of the biggest must-have buys in 2019, and you can find out all about it here.
Get Ready for 5G NOW (Huge Tenfold Opportunity!)
A single company could be about to corner the entire 5G market!
Its patented technology is essential to an epic, global rollout that could create $12 trillion in new wealth, right here in America.
And you could turn every $1,000 you stake into $10,000! Go here now to find out how.
Follow Money Morning on Facebook and Twitter.
Join the conversation. Click here to jump to comments…
About the Author
Daniel Smoot is a Baltimore-based editor who helps everyday investors with stock recommendations and analysis. He regularly writes about initial public offerings, technology, and more. He earned a Bachelor's degree from Towson University.