While they don't have the flash of Big Tech, the best video game stocks have also turned savvy investors into millionaires. And now we're entering a golden age of gaming that could send video game stocks into the stratosphere.
You already know that video games have been essential to the growth of some of the biggest tech firms in the world. Just look at Sony Corp. (NYSE: SNE). Its stock value has shot up 78% since it first introduced its PlayStation in 1994. Then there's Microsoft Corp. (NASDAQ: MSFT). Since it released the Xbox in 2001, its shares have skyrocketed 6,436%.
Even newer companies are surging. Tencent Holdings ADR (OTCMKTS: TCEHY) is a nine-year-old company whose shares have jumped 191% in the last five years alone. That's thanks in part to its stake in Epic Games' "Fortnite."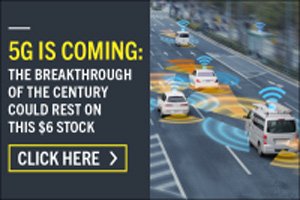 But gaming is becoming even more lucrative, and software companies dedicated to creating these games are on the forefront of this new growth trend.
Right now, Statista reports that the global video game market is worth $151.9 billion. In the next two and a half years, its market value is expected spike another 19% to $180.1 billion.
But that's merely the start of what's turning into the prime era for gaming.
This is because video games used to be something reserved for passing time and home entertainment. But it's turned into much more.
Game developers are shifting to a new model of its games-as-a-service - a trend that has slowly emerged in the industry over the last 10 years. Games are now developed as a service where the game makers rake in subscription fees or sell regularly updated content for years after release.
This means the days of laying down $60 to buy a game, finish it, and move on are over. And it's supplying years of cash flow to the developers instead of a one-time pop as people first buy the games.
Some developers are even designing games for the new billion-dollar esports industry.
Just look at how Comcast Corp. (NASDAQ: CMCSA) invested $50 million into an exclusive e-sports stadium. Or how Anheuser Busch InBev NV (NYSE: BUD) is sponsoring an esports team just like it does in other professional sports.
Heck, even the famous soccer organization FC Barcelona has started its own video game team to get in on the $1.1 billion esports industry. This means developers are now focused on creating games that are enjoyable to watch through televised events and even through online video game streaming. Video game streaming alone is now worth $10.1 billion. And it's expected to grow another $3 billion by the end of the year.
5G Is Coming: The tech breakthrough of the century could rest on this $6 stock - get all the details here.
And the video game stocks at the forefront of these new trends are poised to break out before Wall Street has any idea what's going on.
We're not talking about the big blue-chip stocks or mega-conglomerates that do much more than gaming, like Microsoft or Sony, but rather, firms that focus entirely on developing and publishing video games. These companies have seen growth for a while, but with the latest trends, they're poised to reach even greater heights.
Below, we have the top four video game stocks to buy now. Our Money Morning Stock VQScore ™ system has already given two of them our highest score possible - making them absolute buys right now.
And our top-rated gaming stock could double your money...
Best Video Game Stocks to Buy in 2019, No. 4: Capcom
Our No. 4 pick is Capcom Co. Ltd. (OTCMKTS: CCOEY).
Capcom is a Japanese video game developer and publisher known in the gaming industry for several of its major franchises, including "Street Fighter," "Mega Man," "Resident Evil," "Devil May Cry," and "Monster Hunter" - all of which often receive raving critical reviews.
It's been at the forefront of the industry since the '70s - shaping and adapting to trends along the way.
And since it went public in 2013, its share price has shot up from $3.68 to $10.46 with no signs of slowing down. That's a 184.2% increase in the last six years. Heck, in the last three years alone, shares have gone up 110%.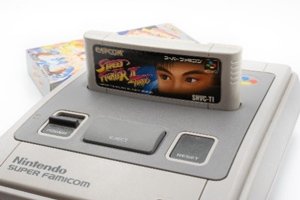 Much of this success has to do with the company's focus on high-quality content. For example, "Monster Hunter: World" has sold over 50 million copies in the last year. That's over $3 billion in revenue from one game alone. And it certainly helps that it delivers the types of games fans are clamoring for.
Capcom routinely releases new content in order to maintain a consistent player base - and even draw in new players. This, plus the goodwill it has established with its user base is a big reason why so many of its games sell a huge amount of copies.
Capcom's been a leader here, and its experience and ability to adapt makes this one of the best video game stocks to buy.
The company has grown its profits for five years straight, and its sales are approaching the $1 billion mark. As long as Capcom continues to produce excellent games, we expect this trend to continue.
Capcom stock currently trades for $10.46, but it has a price target of $16.34 from ACE Securities. That's a potential 56% upside in the next 12 months.
Best Video Game Stocks to Buy in 2019, No. 3: Electronic Arts
Coming in at No. 3 is Electronic Arts Inc. (NASDAQ: EA). This is the second biggest gaming company in the United States, and it's known for staple franchises like "NBA Live," "Madden," "FIFA," "Battlefield," "The Sims," "Star Wars," and "Mass Effect."
The company has been around since the '80s, but in the last five years alone, the company's stock value shot up 163.3%.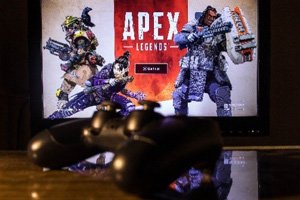 But all this growth hasn't been from its major legacy titles either. It's surging because of its latest surprise hit, Apex Legends - a "free" game that boasted 50 million concurrent players in one month. It even surpassed "Fortnite" in popularity.
Free-to-play games let users download and play the game for free, but also sell special add-ons to improve the playing experience. These can be cosmetic items to help users customize their character or "season passes" to help them receive rewards as they advance in the game.
These add-ons run anywhere between $1 to $20 - incentivizing those that play to support the game by making small purchases over hundreds, if not thousands, of hours.
EA stock currently trades for $92.11 a share. But it's forecast to grow as much as 40.05% in the next 12 months to $129.
Best Video Game Stocks to Buy in 2019, No. 2: Take-Two Interactive
Our No. 2 pick is Take-Two Interactive Software Inc. (NASDAQ: TTWO). This company is known for some of the most popular video game franchises out there. This includes "NBA 2k," "Grand Theft Auto," and "Red Dead Redemption."
Beyond that, Take-Two's developer, Rockstar Games, has had one of the best reputations in the gaming industry for close to 20 years. Whether it's "Grand Theft Auto," "Red Dead Redemption," or "L.A. Noire," its games are known for cinematic storytelling - tackling real-world topics satirically or seriously depending on the genre.
Many years ago, this company was also known for its massive fluctuations in insane profits, but also lackluster profits in the times between new game releases.
But this is all changing. Take-Two is turning its expertise with storytelling and addictive gameplay into a money-printing business thanks to the games-as-a-service model.
This is because big-name games are often $60 at launch, but are updated routinely, keeping players around for longer. These "expansions" range from $20 to $40 depending on the game. Players end up spending in small intervals over years of play - and that eventually turns into hundreds of dollars.
This means players not only get over sixty hours of interactive, prestige-quality stories that play out at their own pace, but also a slew of content released on a regular basis to maintain players, attract new ones, and make massive amounts of money along the way.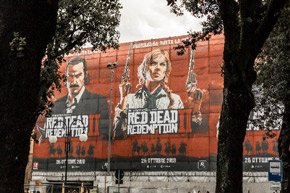 In fact, its latest hits in "Grand Theft Auto 5" and "Red Dead Redemption 2" made over $1 billion. The latest in its flagship franchise, "Grand Theft Auto 5" has sold 100 million copies (in five years) and receives new content regularly. In fact, the games-as-a-service model has brought in over $6 billion in sales thanks to paid add-ons and updated content, on top of the purchase price of the game.
And its newest release, "Red Dead Redemption 2," has already sold 23 million copies since November of 2018. Online play and updated content will potentially bring in billions more in sales.
Take-Two has been steadily growing since its shift in development philosophy. Macrotrends says Take-Two's year-over-year growth has jumped 48% in 2019 with $2.7 billion in revenue so far. And in Q1 2019, the company made $540 million - a 20% increase from the same quarter last year.
Shares currently trade for $106.55. But it's predicted to jump to $142 over the next 12 months. That's a solid 33.3% upside. Plus, it has an amazing VQScore of 4.45, which means this stock is primed to break out higher. Wall Street is underestimating it.
But our No. 1 video game stock develops billion-dollar games on a yearly basis, and it could surge 100% higher...
[mmpazkzone name="in-story" network="9794" site="307044" id="137008" type="4"]
Best Video Game Stocks to Buy in 2019, No. 1: Activision Blizzard
Our No. 1 pick is Activision Blizzard Inc. (NASDAQ: ATVI).
It's also the biggest American video game company.
This company is known for the original "Doom" series, "Diablo," and its esport games "Overwatch," (40 million players globally in 2018) and "Starcraft" (300,000 concurrent players). Both of these games have blown up in popularity across the world, but especially in South Korea, where professional players are earning salaries ranging from hundreds of thousands to millions.
And while this company has essentially created video game rock stars with its games' global popularity, it's also known for billion-dollar franchises like "Call of Duty" and "World of Warcraft."
Its remained at the top because of its consistent game quality, but also because of its quick and regular releases of titles. There's a new "Call of Duty" every year - supported by both free and paid updates and content.
However, there's also its subscription-based franchise, "World of Warcraft." Back in 2004, the company sold over 1.4 million copies on top of a monthly $15 subscription price. Since then, its regularly updated and released content has sold more than 21.2 million copies.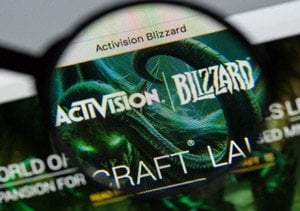 To put that into perspective - with Statista's recorded average of 5.5 million concurrent players, that's $50 per content release with a $15 per month subscription fee for 15 years. That means it has made at least $15.91 billion - not even counting player and subscription fluctuations.
Activision Blizzard has shown the world how lucrative the gaming industry is. And it's even proved that it can easily make money from the games-as-a-service model through "World of Warcraft," and "Overwatch," while also releasing new content quickly and effectively.
It's no wonder Activision Blizzard grew its profits by an incredible 564% between 2017 and 2018. That's capped off a four-year run of revenue growth, including eight years of growth in the last decade. On top of that, it's nearly halved its debt since 2016.
Despite this stellar balance sheet, Wall Street still hasn't caught on. The company trades at just 19 times earnings, less than half of the overall entertainment software sector's 55.
Even still, Wall Street analysts are predicting its share price could jump from $43.67 to go as high as $68 a share. That's a 57% increase over the next 12 months.
But with a perfect VQScore of 4.75, Money Morning thinks it could reach even greater heights. If the firm reaches the average valuation of its industry, shares will more than double.
5G Could Mint a New Wave of MILLIONAIRES!
It's the greatest tech shift in generations, and it can create untold wealth for investors.
If you ignored weed or crypto - DO NOT miss out again. This could be your LAST shot at early retirement.
Find out how you could capture a life-changing SIX-figure windfall from 5G right now.
Follow Money Morning on Facebook and Twitter.
About the Author
Daniel Smoot is a Baltimore-based editor who helps everyday investors with stock recommendations and analysis. He regularly writes about initial public offerings, technology, and more. He earned a Bachelor's degree from Towson University.