The silver lining in the trade war kerfuffle on Wall Street is that it creates bargains galore.
Don't just take our word for it.
In the 18th century, British nobleman and member of the Rothschild banking family Baron Rothschild said that "the time to buy is when there's blood in the streets."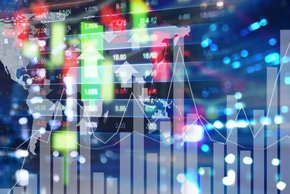 Bringing that a little more up to date, uber-investor Warren Buffett says we should "be fearful when others are greedy and be greedy only when others are fearful."
We'd say there is fear, if not blood, out there right now.
Just look at what happened to the S&P 500 since the president upped the ante on tariffs with a tweet on May 5. That was a Sunday, and the index closed at 2,945.54 the Friday before. Since then, it's been all downhill.
Thursday (May 30), the S&P 500 closed at 2,788.86, down 5.3%. This was the first decline of 5% or more since December, and investors are practically in a panic. The American Association of Individual Investors sentiment survey now shows that 40.1% of respondents are already bearish. That's the highest since January, right after the sharp sell-off of December.
5G Is Coming: The tech breakthrough of the century could rest on this $6 stock - get all the details here.
If you are ready to take charge of your finances and not let fear dominate you, this is good news.
In fact, Money Morning Chief Investment Strategist Keith Fitz-Gerald thinks the opportunity to buy stocks of companies that will come "roaring out of the basement," as he called it, will be tremendous. The entire market is lower than it was when the tariff battles began, but only the strongest will end up at higher prices on the other side.
And we've got our eyes on one stock that could lead the charge.
This tech titan is tapped into just about every growth trend we can think of, and shares could pop as much as 60% this year.
This Is the Tech Stock to Buy Right Now
[mmpazkzone name="in-story" network="9794" site="307044" id="137008" type="4"]
Fitz-Gerald's favorite play here is Nvidia Corp. (NASDAQ: NVDA). The maker of graphics semiconductors is involved in everything from gaming consoles to artificial intelligence to 5G. And since it gets about 20% of its revenue from China, it is no wonder weak-handed investors are headed for the hills.
In its last earnings report, the company crushed analyst estimates for the top and bottom lines, so something is still going right for it. But that is old business, as the lion's share came from its gaming segments.
Looking toward the future of its business, Nvidia is heavily involved in artificial intelligence, which will continue to grow as the world becomes more digital. Applications include self-driving vehicles, robotics, data centers, and more. The Nvidia Drive platform is ready to install in a self-driving truck in Sweden in 2020.
Many believe that Nvidia has already taken the crown from Intel Corp. (NASDAQ: INTC) as the most important semiconductor company in the world. Its 5G-equipped chips will play a role in growing the market for self-driving cars.
In that light, the company is already partnered with Toyota Motors Corp. (NYSE: TM).
Fitz-Gerald thinks the best way to play Nvidia in the current nervous market is to enter a lowball bid, perhaps at $135/share (it closed Thursday at 139.11). Then sit back and let the politicians have their fun, because sooner or later this trade impasse will end and Nvidia will find its legs.
That could send this stock soaring, and the sky is the limit as the tech boom continues.
And if you have any doubt about just how lucrative 5G is going to be, make sure you take a look at the research we've compiled, right here...