The silver lining in the trade war kerfuffle on Wall Street is that it creates bargains galore.
Don't just take our word for it.
In the 18th century, British nobleman and member of the Rothschild banking family Baron Rothschild said that "the time to buy is when there's blood in the streets."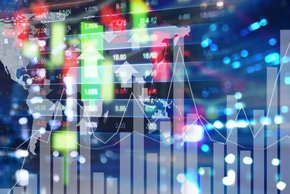 Bringing that a little more up to date, uber-investor Warren Buffett says we should "be fearful when others are greedy and be greedy only when others are fearful."
We'd say there is fear, if not blood, out there right now.
Just look at what happened to the S&P 500 since the president upped the ante on tariffs with a tweet on May 5. That was a Sunday, and the index closed at 2,945.54 the Friday before. Since then, it's been all downhill.
Thursday (May 30), the S&P 500 closed at 2,788.86, down 5.3%. This was the first decline of 5% or more since December, and investors are practically in a panic. The American Association of Individual Investors sentiment survey now shows that 40.1% of respondents are already bearish. That's the highest since January, right after the sharp sell-off of December.
5G Is Coming: The tech breakthrough of the century could rest on this $6 stock - get all the details here.
If you are ready to take charge of your finances and not let fear dominate you, this is good news.
In fact, Money Morning Chief Investment Strategist Keith Fitz-Gerald thinks the opportunity to buy stocks of companies that will come "roaring out of the basement," as he called it, will be tremendous. The entire market is lower than it was when the tariff battles began, but only the strongest will end up at higher prices on the other side.
And we've got our eyes on one stock that could lead the charge.
This tech titan is tapped into just about every growth trend we can think of, and shares could pop as much as 60% this year.
This Is the Tech Stock to Buy Right Now