If you're looking for the explosive profit potential of penny stocks, you're in the right place. We have five of the top penny stocks to buy today.
The markets were volatile in May, and that makes now the perfect entry point for penny stocks. On May 13, for example, the S&P 500 turned in the worst daily trading performance in its history. Observers believe that new Chinese tariffs on U.S. exports of a whopping 25% were the cause. The CBOE Volatility Index, or VIX, rose as much as 27%, nearing 2019's highs.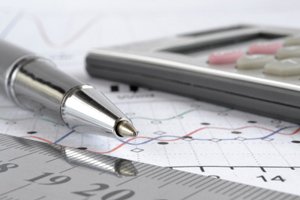 But since penny stocks can return triple-digit gains on just pennies of price growth, this sort of volatility is an opportunity. Penny stocks, of course, are defined as those that sell for $5 or less per share. The best penny stocks to buy now, as a result, can double or triple on good news or strong earnings reports, or even a vibrant outlook.
Of course, they are a risky asset class, largely because many have products in development or are fledging startups. Unlike other classes of stocks to buy, penny stocks shouldn't make up more than 2% of an investor's overall portfolio. A strong portfolio should always be diversified.
And to find the best penny stocks, Money Morning uses the Money Morning Stock VQScore™ system to find companies with the potential for outstanding growth. Then we run a screen that identifies which of these outstanding potential profit performers sell for $5 per share or under.
The top penny stocks to buy today are below, and all earned a VQScore of 4.75, a perfect score.
Here's our list...
Top Penny Stocks to Buy Today, No. 5: Xinyuan Real Estate Co. Ltd.
Sign up for SMS so you never miss special events, exclusive offers, and weekly bonus trades.
Xinyuan Real Estate Co. Ltd. (NYSE: XIN) is based in China and focused on the real estate industry there. It has been in business for roughly 22 years.
One of XIN's main strengths is its focus on developing real estate for the Chinese middle class. This is a robust business. Not only is China's middle class the biggest in the world, at 500 million people, but it's also projected to climb by another 100 million in just the next two years. The rising number of middle-class people, from relative poverty decades ago, is fueling much of China's economic success.
THREE STOCKS: Any one of these cannabis companies could potentially deliver a 1,000% windfall. Click here to learn more...
One of the top items to buy on a middle-class person's list is real estate. Real estate development in China makes up a whopping 30% of the gross domestic product (GDP).
Real estate prices are soaring. In the three years ending in 2016, for example, the price of Beijing real estate rose 54%.
Xinyuan has 11 subsidiaries in multiple areas of real estate development and demand, such as landscaping and the installation of intercoms.
The stock currently trades for $4.36 per share. As the housing market in China keeps on booming, though, so could the stock price.
Top Penny Stocks to Buy Today, No. 4: AK Steel Holding Corp.
Ohio-based AK Steel Holding Corp. (NYSE: AKS) is a steel manufacturing firm that operates multiple Midwestern steel plants. Many supply the automotive industry with steel.
It's great, of course, that auto industry demand is one of the drivers behind good revenue and profits. But the reason AKS's VQScore is so high is global steel demand and AKS's potential part in it.
Steel demand across the world is projected to rise by 1.6% over the coming year. But some countries' demand profile is expected to climb much more. India alone, for example, is expected to need 5% more steel.
The U.S.-China trade war is affecting the ability of Chinese steel producers to fulfill global demand, so AK and other U.S. companies will be called upon to meet the increasing global demand.
Over the last three years, AK's gross profits have increased by 37%. That's potentially very good news for shareholders because it means their rewards can rise.
Analysts on Wall Street believe the shares could rise by $5 in the next year. The shares currently trade at $1.99, so the projected appreciation is over 100%.
But our three top penny stocks offer even higher upside.
They could even triple your money...