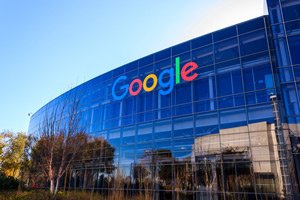 Capitalism is far from perfect. In its purest form, when markets are truly operating unencumbered, lust for greed can result in power running amok.
Many are arguing we're at that stage today with respect to giant technology companies like Alphabet Inc. (NASDAQ: GOOG), Facebook Inc. (NASDAQ: FB), and Apple Inc. (NASDAQ: AAPL).
While there have been huge benefits to the global economy thanks to these behemoths, there are also consequences that could result in more harm than good if they remain unchecked.
The problem can be boiled down to the economic principle of monopoly.
Monopoly power can result in higher prices, greater intrusions on privacy, and - ironically for a technology company - a lack of innovation (see Microsoft in the early part of the New Millennium).
All of these things are now happening at all three of the tech companies mentioned above.
Now, the U.S. Department of Justice is working overtime to keep these companies in check.
Politicians on both sides of the aisle are encouraging action.
The weapon of choice in the fight will be antitrust provisions of the Sherman Act.
According to The New York Times, the Department of Justice is considering filing an antitrust case against Google.
5G Revolution: This breakthrough technology is expected to unleash $12 TRILLION in new wealth... and one $6 stock could be better positioned than any other to skyrocket. Learn more.
At issue is how Google places websites in search results. The company essentially controls the entire advertising industry at the expense of smaller players in the space.
To the extent the justice department goes after Google, those smaller players stand to benefit.
It could be a huge catalyst for the breakout stocks we have for you today. Of course, we turned to the Money Morning Stock VQScore™ to find the real winners.
While the FANG stocks will remain big players in the long term, turning to small-cap tech firms could deliver huge gains in the short term.
Here are three breakout stocks that just earned our highest VQScore...
Stocks to Buy Following Google Antitrust News, No. 3