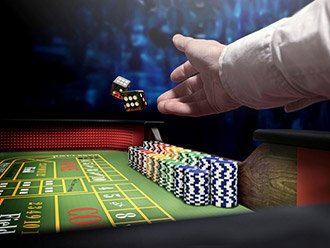 This week, the International Monetary Fund (IMF) announced that Chinese economic growth is expected to slow from 6.2% in 2019 down to 5.5% by 2024.
With the world's second-largest economy sliding and a trade war escalating with the United States, investors are left wondering what upside exists in China right now.
One of the best backdoor "recovery" plays in China isn't found in e-commerce or the nation's booming agricultural sectors... Instead, you can stay at home in the U.S. with one of the world's biggest powerhouse gambling stocks.
Don't Miss: Trump's Secret Weapon Set to Foil China's Master Plan
Here at Money Morning, our readers have had a lot of success with gambling stocks since the U.S. Supreme Court struck down a federal ban on state licensing for casinos and sportsbooks.
Sign up for SMS so you never miss special events, exclusive offers, and weekly bonus trades.
We saw a triple-digit gain last summer when we recommended
Dover Downs Gaming & Entertainment Inc.
(NYSE:
DDE
) just before a Rhode Island casino operator acquired it.
To determine the best gambling stocks, both domestic and foreign, we tap into the Money Morning Stock VQScore™ system.
This proprietary platform tracks 1,500 of the most profitable stocks and assigns each of them a score.
A company's VQScore signals how likely it is that a stock breakout is coming. The higher, the better.
Today, we're unveiling a global gambling stock to buy with one of our highest VQScores.
First, we'll talk about recent developments in China's gaming industry and how to play those developments.
Then, we'll discuss the one stock that is poised to surge despite China's shaky VIP concerns.
Let's get started...
China's Gambling Industry Is About to Bounce Back