The cloud gaming industry was worth $387 million last year, but analysts expect it to grow to $2.5 billion by 2023.
That's 545% growth. But it's not even the biggest news to come out of this market - we just witnessed a major catalyst involving two of cloud gaming's top contenders.
And the outlook might sound shocking, until you realize just how mainstream gaming has become.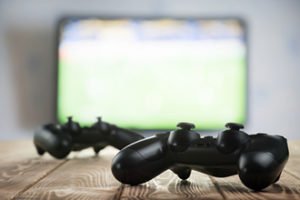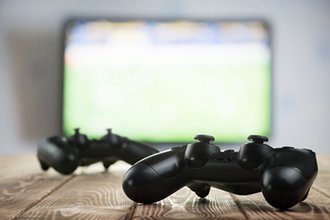 What used to be seen as the domain of kids and hobbyists is now a pastime for many adults - it's even a growing professional sport.
According to the Entertainment Software Association (ESA), 65% of American adults play video games, and the average gamer is actually 33 years old. That 33-year-old is a millennial at peak buying power, so you know there's serious money behind this sector.
Brace Yourself: The 5G revolution is unleashing your next potential trillion-dollar opportunity - go here now.
Sign up for SMS so you never miss special events, exclusive offers, and weekly bonus trades.
Cloud gaming means people are ditching consoles to stream games on remote servers. Cloud-based games are expected to be just as immersive and high-quality as console games, but without the need for specialty hardware.
There are no boxes or disks involved with cloud platforms. It will give billions of gamers around the world access to games on their phones, tablets, and PCs.
And because cloud gaming services don't require as much hardware as consoles, it costs less to penetrate the market. The gaming industry is open to new unheard-of competitors and other companies with pockets deep enough to experiment in the field.
The trends are clearly in favor of a new cloud gaming market, with 83% of game sales since 2016 already going toward digital formats (download or cloud), versus just 17% for physical formats (console, disc).
Once a war between no more than a few consoles, the gaming industry is being leveled by the cloud. The barriers to entry are dropping, and the competition in streaming games is heating up.
Electronic Arts Inc. (NASDAQ: EA), for instance, used to be primarily known as a game developer for almost every mainstream console around. Today, it aspires to meet Google (NASDAQ: GOOGL) and Sony (NASDAQ: SNE) with its own cloud service.
A veteran in the gaming industry, Electronic Arts announced its service "Project Atlas" in late 2018, and Google announced its own "Stadia" at its March 2019 GDC keynote. LiquidSky, a new, independent cloud service, sprouted in 2017 and has established cloud gaming servers in the United States, London, and Hong Kong.
But all of this added competition might have a hard time beating one cloud gaming stock.
Unlike Apple Inc. (NADAQ: AAPL), Amazon.com Inc. (NASDAQ: AMZN), and Google, this company is the only one with its own cloud computing arm, console lineup, and established gaming ecosystem.
You might actually think you know this company well. But what it just did could prove you wrong... and it might be the biggest thing to happen in gaming since Pong.
The Biggest Catalyst for This Top Cloud Gaming Stock
Join the conversation. Click here to jump to comments…
About the Author
Mike Stenger, Associate Editor for Money Morning at Money Map Press, graduated from the Perdue School of Business at Salisbury University. He has combined his degree in Economics with an interest in emerging technologies by finding where tech and finance overlap. Today, he studies the cybersecurity sector, AI, streaming, and the Cloud.