There's a certain amount of uncertainty in any stock pick. New trends emerge, others fizzle out, and it's difficult to identify which companies are going to emerge as the big winners of the next generation.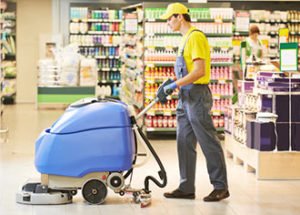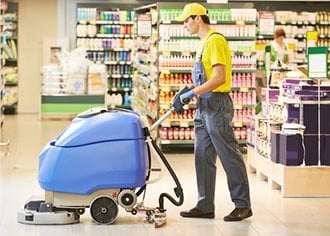 But the dividend stock we're bringing you today dominates an industry that is every bit as certain as death and taxes.
No matter what growth trend we're talking about – cloud computing, renewable energy, or even driverless vehicles – all of them require space for their operations. And that space needs to be cleaned.
So the United States' top manufacturer of commercial cleaning equipment is the ultimate pick-and-shovel play to deliver reliable returns for decades, no matter which big-name companies emerge as the top success stories in that time.
We're not just talking about aesthetics here, either.
Cleaning commercial spaces is critical for safety. It improves floor traction to prevent slips and falls. If it sounds trivial, it's not. Those accidents cost U.S. companies about $70 billion annually in compensation and medical costs.
This company also reduces exhaust, fumes, and any small particles that can damage employees' health. And it can even improve worker morale and productivity by signaling an employer's concern for its facilities.
The pick we're bringing you today has been in business for nearly 150 years and has been a major innovator in the cleaning industry.
It developed the first vacuum-equipped power sweeper in the 1940s, and more recently, it has developed technology to turn plain water into a bubbly cleaning solution.
Brace Yourself: The 5G revolution is unleashing your next potential TRILLION-DOLLAR opportunity – go here now.
That's why this stock is your best backdoor play on every major growth industry on the planet.
Best of all, it just got a top score from our Money Morning Stock VQScore™ system.
So you can expect the share price to pop in the short term – and then collect dividends for years to come…
After 150 Years, This Company's Innovations Keep It on Top of Its Industry