If you're a regular here at Money Morning, you know we're extremely bullish on 5G stocks. In fact, every week, we take a look at the technology market and search for the best 5G stocks for our readers to invest in.
"5G" stands for the 5th generation of the newest wireless technology. And it's poised to reach speeds of at least 100 times what we currently have with 4G. This immense level of speed means little-to-no delays. It will be like having a Wi-Fi connection available no matter where you are.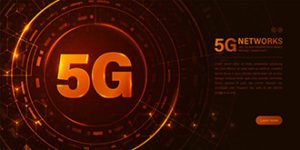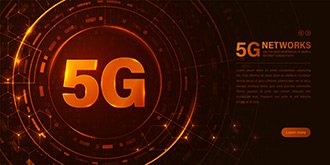 This technology is an absolute game changer, and companies are racing to be the first to harness its power. With companies developing 5G, we'll be able to produce self-driving cars, perform AI medical diagnosis, establish cloud-based gaming, and even use wearable IoT devices.
We're just six months out from the 5G rollout, so investors need to act soon to get in on this decade's greatest shift in technology. Firms like T-Mobile US Inc. (NASDAQ: TMUS), AT&T Inc. (NYSE: T), and Verizon Communications Inc. (NYSE: VZ) are already gearing up for the mass implementation of 5G in cities like Los Angeles and Houston. Over the last year alone, these companies have expanded 5G networks to over 30 U.S. cities.
And these firms only account for a fraction of the global 5G market.
5G Could Mint a New Wave of Millionaires: The greatest tech shift in generations could be about to create untold wealth for investors. To find out how you could capture a life-changing SIX-figure windfall, go here now.
MarketWatch says 5G services are already worth roughly $22 billion. Over the next four years, it's forecast to rocket up to $86 billion. Over the next six years, ResearchandMarkets says that number will triple to $252 billion - resulting in a 1,000% increase from today.
This could be a life-changing opportunity for retail investors looking in the right places.
Fortunately for our readers, Money Morning is always up to date on the best 5G stocks to buy.
Below, we have this week's best 5G stock and how it could capture gains of 29% or more in the next 12 months.
The Best 5G Stock to Buy This Week Just Got a Massive Buy Signal
Join the conversation. Click here to jump to comments…
About the Author
Daniel Smoot is a Baltimore-based editor who helps everyday investors with stock recommendations and analysis. He regularly writes about initial public offerings, technology, and more. He earned a Bachelor's degree from Towson University.