Penny stocks tend to be the most profitable under volatile economic conditions. That's why our pick for one of the top penny stocks to buy now has the potential to gain 162%.
As trade wars with China and other global tensions escalate, the stock market continues to be a roller coaster ride for investors. In May and early June, the Dow swung hundreds of points in either direction.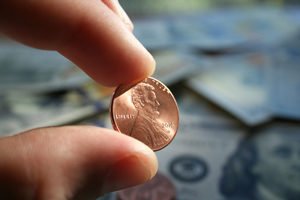 But these swings provide windfall chances for penny stock investors. This is because a small change in the share price of a penny stock can double or triple your investment.
During the volatile May, General Moly Inc. (NYSE: GMO) surged 100% higher. That's just one example.
But if you're looking for a repeat performance from the same stock, it's not as likely. The top penny stocks change on a regular basis, and they are difficult to predict.
There are thousands to choose from, but there are also ways to narrow down your search and maximize your prospective stocks to buy.
That's why we've done the work for you to find the next penny stock to pop.
And this one could surge 162% higher...
Picking the Top Penny Stocks
Due to the risk involved with penny stock investing, Money Morning recommends that you limit your investment in these stocks to less than 2% of your overall portfolio.
You should also limit your investments to those that trade on the major exchanges such as the Nasdaq and New York Stock Exchange. The SEC has stronger controls in place for these companies than those on the pink sheets or over-the-counter networks.
Next, look for stocks receiving positive attention from analysts. There should be reports analyzing the company and its financials. You should be able to find price targets above the current trading price so that you have an upside target for your investment.
SESSIONS OUT: Trump's anti-marijuana AG is history, and the potential path to massive pot stock profits is wide open. Click here to learn about three of the best...
Finally, choose a company that has growth or breakout potential. This might be a company in a booming industry such as cannabis, energy, tech, or biotech. It can also be a company that is a candidate for a takeover.
Uncovering these types of investments can be a challenge, and Money Morning can help. We use our proprietary stock VQScore™ system to locate penny stocks with the greatest potential.
And we've found the best penny stock to buy right now, with a perfect 4.75 VQScore. This is a domestic oil company taking full advantage of the booming energy market.
It's trading at just $2.29 per share - but it's poised to add 162%.
One of the Top Penny Stocks to Buy Now