Investors like penny stocks because of their low share price and massive growth potential.
But not all penny stock brokers are created equal. That's why we're going to show you how to find the broker that's right for you with our list of the best penny stock brokerages.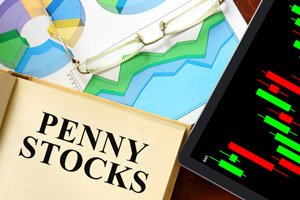 While many penny stocks trade on major exchanges like the NYSE or Nasdaq, thousands more trade through the OTC Markets Group (OTCMKTS) exchanges. These exchanges have over 10,000 listed stocks, but not every brokerage firm will let you trade them.
Plus, the different fees brokerages charge on penny stocks could wipe out any potential gains you make.
Fortunately, we have a few tips on what to look for in penny stock brokers, including the three best penny stock brokers of 2019.
How to Choose a Penny Stock Broker
There are four things penny stock traders need in a broker.
First, look for brokers that don't require a minimum investment.
While brokers don't typically require a minimum investment to open an account, you should err on the side of caution. When you're choosing your penny stock broker, be sure to pay attention to whether they require minimum deposits or not. Avoiding a high minimum will give you the freedom to invest what you're comfortable with.
Second, you'll want to find a brokerage whose platforms are fueled by credible research. This is because it's sometimes challenging to find information on penny stocks.
Without being able to do basic research, traders can get caught in "pump-and-dump" schemes with penny stocks. These schemes are basically when a "company" artificially inflates penny stock prices, hypes them up through misleading statements, and then sells the cheaply purchased shares at increased prices.
To stay safe, you'll want a penny stock broker that has high-quality and reliable research.
Third, you'll also want a penny stock broker that has little-to-no hidden fees.
When you're trading high volumes of penny stocks, hidden fees can very easily cut into your profits if you're not careful. Fortunately, as long as you know to look out for them - maintenance fees, inactivity fees, transfer fees, and more - hidden fees are usually avoidable.
Finally, if you intend on trading thousands of shares at a time, then look for a brokerage that offers volume discounts.
5G Could Mint a New Wave of Millionaires: The greatest tech shift in generations could be about to create untold wealth for investors. To find out how you could capture a life-changing SIX-figure windfall, go here now.
While you can use our list to help you find where to buy penny stocks, we've already done all of the heavy lifting to find the best penny stock brokers in 2019.
Below, we'll look at the pros and cons of these penny stock trading platforms. And while we can't specifically recommend one over the other, this list will help you find the best penny stock broker for you.
Best Penny Stock Brokers of 2019, No. 3 Robinhood
Robinhood Financial LLC makes the cut for our top penny stock brokers thanks to its free trades and no minimum deposit.
It's a mobile application for Android or iOS devices, which allows you to easily deposit money and start investing through your phone. And its main appeal is its ability to easily integrate with other applications to deposit money and start investing through your phone.
Its bare-bones user interface, with simple charts and news, make it perfect for even novice penny stock traders to start. In fact, that's Robinhood's primary demographic - young, tech-savvy investors who are interested in investing but don't need all the bells and whistles of a full-service brokerage.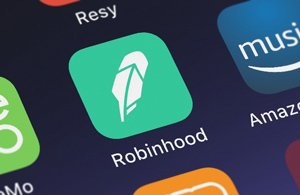 But if you do want the option of more services, you can sign up for Robinhood's $10-a-month Gold premium service. This offers extra features and enables users to transfer $1,000 into their account, instantly, rather than waiting for the standard five-day verification period.
Anyone looking for a simple trading application will enjoy Robinhood. However, there are a few downsides for penny stock traders.
The biggest downside is that Robinhood doesn't allow you to trade OTC stocks. This means you're limited to penny stocks that trade on the major exchanges. But that's a small price to pay for a totally free trading platform.
Here's the full list of the good and the bad:
The Good
It's completely free to trade penny stocks.
It has zero hidden fees or margins.
There's no minimum balance required.
It easily integrates with other applications for money deposits.
There aren't any commissions or transfer out fees.
You can use it anywhere with cell service while traveling.
Its basic tools - including charts, historical performance, and news - give novice traders the information they need to get started with penny stocks.
The Bad
It lacks the investment diversity more experienced traders may be looking for.
It doesn't support pink sheets or OTC stocks.
It lacks analytics tools, stock screeners, back testing, and fake money simulations.
Charts provide no price or date ranges unless the user taps the charts on their screen.
It doesn't have any research reports on penny stocks.
Some features like margin trading, extended trade hours, and instant deposits are locked behind Robinhood Gold's paywall.
There are no physical locations for consultations.
If you trade four days in a row during a five-day period, your account is flagged for pattern day trading for 90 days.
There are limited penny stock selections.
Best Penny Stock Brokers of 2019, No. 2: TD Ameritrade
TD Ameritrade Holding Corp. (NASDAQ: AMTD) is a publicly listed broker with over 40 years of experience. It has market-monitoring tools with visual charts and live video news feeds that give you all the information you need.
TD Ameritrade charges a $6.95 flat fee per stock trade, but there are no trade minimum charges, platform fees, or data fees. Plus, there's no minimum account balance needed to get started.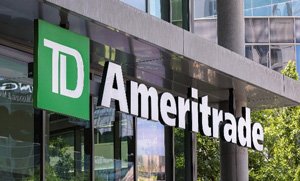 While TD charges a fee, its Thinkorswim trading application lets investors trade 24 hours a day for five days a week. And this is something penny stock traders should care about since penny stock values can skyrocket or plummet at a moment's notice.
It also gives its users educational resources for every stock in order to help guide decisions. That gives it the simplicity novice traders need to get started and the advanced options for investors who need more. Plus, it also has an informative support team and quick customer service through its live-help in-app chat.
Here's the good and bad of this penny stock broker:
The Good
Its educational content helps new investors learn about stock trading.
There are no hidden fees. Any and all fees are upfront.
It supports pink sheets and OTC stocks.
Its customizable tools make it appealing for advanced investors too.
It has a mobile app and a PC variant.
It has advisors that help with building and developing portfolios.
There are no minimum deposits for opening new accounts.
There are no fees when inactive.
You can invest in penny stocks, but you also have the option to buy standard stocks, ETFs, mutual funds, futures, fixed income securities, bonds, and a variety of currencies.
It has free real-time data.
It has live-streaming videos (market commentary).
The Bad
There are commissions on trades (ranging from a $6.95 flat fee, a $34.99 interactive voice response phone system fee, to a $44.99 broker-assisted fee).
While built to encompass novice and advanced traders, it definitely appeals to those with experience.
Having multiple platforms like its web platform, Thinkorswim, TD Ameritrade Mobile, and TD Ameritrade Mobile Trader means traders have to learn a few different tools.
Best Penny Stock Brokers of 2019, No. 1: Fidelity
When it comes to Fidelity National Financial Inc. (NYSE: FNF), this is one of the most comprehensive and customizable online and mobile penny stock brokers out there. In fact, it's excellent for experienced traders that are willing to invest in a minimum of 36 trades every 12 months.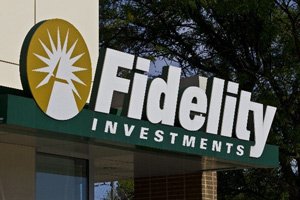 Beyond that, Fidelity offers 24/7 customer support. And with penny stocks being time-sensitive trades, this is crucial for investors learning the ropes. It even has in-person seminars and webinars that customers can attend in order to stay up to date on the newest market trends, technology, and research.
It's also new-user friendly. The website is detailed and the content is easy to understand. Plus, it certainly helps that this brokerage provides and educates investors on market updates, how to research, how to use their tools, and how to trade and invest.
Like the other two brokerages, Fidelity does not have a minimum deposit, which is good for penny stock investors.
Here's everything to know about Fidelity:
The Good
It's excellent for active traders, since the more you trade and build your portfolio, the lower your up-front fees are.
Fidelity warns investors of the dangers of penny stocks.
There are no hidden fees or surcharges.
It has access to OTC exchanges and pink sheets.
There is no minimum deposit.
It offers top-tier investing research.
Fidelity has $4.95 trade commissions.
There is 24/7 access to information and support - making it new-trader friendly.
It has physical locations for consultations all over the United States.
On top of penny stocks, it also offers standard stocks, bonds, ETFs, options, IRAs, CDs, credit cards, cash management assistance, 529 college savings plans, annuities, life insurance, and long-term care insurance.
It offers promotions like free trades, $2,500 cash bonuses, gift cards, IRA matches, and more.
It has highly-customizable tools like a planning and guidance center, budget checkup, and stock screener to name a few.
The Bad
While the platform can be great for new investors, it's also very complex at times with over 50 tools.
Trade commissions can run up to $75.
You must make a minimum of 36 trades every 12 months.
More advanced Fidelity tools have a prerequisite of 120 trades per year.
Investors looking to buy and hold won't be able to access tools if they aren't an active trader.
Active traders' commissions and fees are based on trade frequency and net worth.
Investors who don't trade often will pay more.
It has a restrictive platform that locks tools behind portfolio value thresholds and how active you are with trading.
All of these penny stock brokers have good and bad features to them. It genuinely comes down to what you want to do with your investments.
Fortunately, whichever one you end up choosing, they're all great for letting you invest in penny stocks. In fact, if you're looking for a penny stocks list, Money Morning's got you covered on that, too.
Silicon Valley Insider Who Called Crypto and Pot Boom Issues NEW Prediction for 2019
Move on 5G as fast as you can!
A NEW $12 trillion market could be about to burst wide open, igniting a crazy and relentless cash stampede!
And you could pocket tenfold gains from just one lucrative play - if you move NOW!
Follow Money Morning on Facebook and Twitter.
About the Author
Daniel Smoot is a Baltimore-based editor who helps everyday investors with stock recommendations and analysis. He regularly writes about initial public offerings, technology, and more. He earned a Bachelor's degree from Towson University.