The 2019 IPOs have been some of the most anticipated public offerings ever. Just look at Uber Technologies Inc. (NYSE: UBER) and Lyft Inc. (NASDAQ: LYFT). Plus, we've had breakout stars like Beyond Meat Inc. (NASDAQ: BYND) absolutely dominate the market with over 200% gains.
With all the IPOs in 2019, it can be hard to find which one to jump on, which is why we're giving you a backdoor play into the IPO market. This stock has its hands in some of the biggest IPOs, but you can own it right now...
The biggest reason behind the hot IPO market is simple: The stock market is rising. It's up 12% this year despite the trade war with China.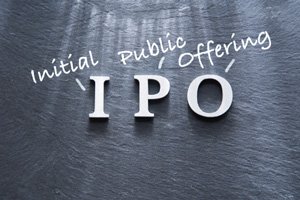 The U.S.-China trade war is doing little more than creating a temporary downturn before the market rebounds again. So, despite the Dow and S&P 500's 6% dip in May, the stock market is still hot.
And the IPOs keep rolling in. In fact, 54 companies have raised over $20 billion since their IPOs this year. However, companies like Slack Technologies and Airbnb already have valuations of $17 billion and $38 billion respectively - with Airbnb having generated $1 billion in funding ahead of its IPO.
Despite all the panic and worry swirling around the market, 2019's IPOs are raising billions of dollars.
However, there are a few 2019 IPOs that have crashed and burned as well. In fact, companies like Uber and Lyft have been two of 2019's riskiest IPOs, as their shares have tumbled 10% and 30% respectively.
This Could Be the Most Profitable Dollar You Ever Spend: Tom Gentile's Cash Course covers all the essential trading ideas you need to know to potentially make thousands in extra income every week. Get access for $1...
So, as you can see, picking the good IPOs from the train wreck IPOs can be a daunting task. That's where our pick today comes in.
In fact, this backdoor play on the 2019 IPO market has consistently grown through the wild ups and downs of the IPO market. Beyond that, it soared 44% between January and now.
This is a company that invested in both Uber and Beyond Meat before it had even gone public. And it's the perfect solution for playing into the 2019 IPO market.
Check out our top pick below.
The Best Backdoor Play on the 2019 IPO Market