Traders often turn to penny stock speculation when they're looking for 200% or 300% gainers. But not all penny stocks are created equal. And the company we've found for you today is downright Herculean compared to its penny stock brethren.
The term "penny stock" conjures up images of boiler room stock salesmen touting questionable, if not outright fraudulent, investments.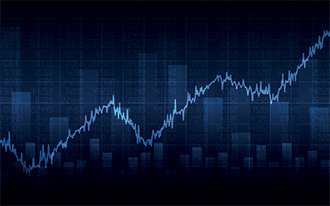 However, the term has a less sinister definition, according to the U.S. Securities and Exchange Commission (SEC): a small company trading under $5 per share.
Not all stocks were born as these speculative issues. Some of them, like today's winning pick, fell into hard times, and the market pushed their share prices below the penny stock threshold.
And when that happens to a good company, you've got the opportunity to bag a huge payday.
Sign up for SMS so you never miss special events, exclusive offers, and weekly bonus trades.
The 2019 energy market sell-off created many cheap stocks, and our favorite right now is Encana Corp. (NYSE: ECA), an oil and gas producer headquartered in Western Canada. Because its mix of products leans heavily on natural gas, and that commodity was absolutely crushed since peaking in late 2018, Encana's stock price struggled this year.
But even after falling to $4.78 a share, the company still sports a $6.7 billion market cap, keeping it squarely in the mid-cap sector.
Learn How to Trade Like the Pros: Tom Gentile just recorded all of his most potentially lucrative trading secrets in America's No. 1 Pattern Trader Cash Course. This could set you up for life - and it'll only cost you $1...
In other words, the only thing about it that makes it a penny stock is the price. That creates a huge opportunity to buy a great company at a ridiculously low valuation.
What investors may not realize is that the company reduced its reliance on natural gas and got a foothold in the Permian Basin in West Texas and Southeastern New Mexico. That's thanks to its acquisition of Newfield Exploration in February. This is one of the largest areas for new oil and gas production. And it's also a source for potash, which is a major component of agricultural fertilizer.
Management believes that the company is poised for a 300% increase in cash flow and a doubling of its profit margin. Money Morning Special Situation Strategist Tim Melvin thinks Encana stock can jump back up into the high teens.
That could be an upside of nearly 300%.
Here's why...
Insiders Are Buying