This Wednesday (June 19), the U.S. Federal Reserve is meeting in Washington, D.C., and it could be a prelude to an interest rate cut. That could give stocks a boost, which is why we're bringing you the top penny stocks to watch this week.
While the jury is out on what the Fed will decide to do, all eyes will be on Chair Jerome Powell when he briefs the press Wednesday afternoon.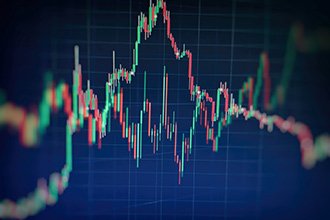 You see, while the big names on Wall Street hate uncertainty, penny stocks thrive in volatile environments.
That's because penny stocks can make huge returns on even the smallest price movements, making them a great type of stock to buy at a time like this.
Just look at last week's top-performing penny stock, NovaBay Pharmaceuticals Inc. (NYSE: NBY). NovaBay shot up 422% on reports the company had moved one of its most ambitious drug projects toward mainline production.
$1 Cash Course: Tom Gentile is offering a rare opportunity to learn how to amass a constant stream of extra cash - year after year. And he's going to teach you how to do it entirely on your own. Learn more...
And it only took a price gain of $1.34 per share to send the stock soaring over 400%.
After showing you nine other top penny stocks to watch, we'll show you one penny stock that's on track to surge nearly 150% higher...
| | | |
| --- | --- | --- |
| Penny Stock | Current Share Price | Last Week's Gain |
| NovaBay Pharmaceuticals Inc. (NYSE: NBY) | $0.27 | 422.01% |
| Vuzix Corp. (NASDAQ: VUZI) | $3.57 | 75.86% |
| Histogenics Corp. (NASDAQ: HSGX) | $0.30 | 61.88% |
| National American University Holdings Inc. (OTCMKTS: NAUH) | $0.70 | 56.00% |
| Hi-Crush Inc. (NYSE: HCR) | $2.82 | 54.95% |
| Cemtrex Inc. (NASDAQ: CETX) | $2.69 | 48.78% |
| Aeterna Zentaris Inc. (NASDAQ: AEZS) | $3.03 | 45.89% |
| Sharing Economy International Inc. (OTCMKTS: SEII) | $0.45 | 45.13% |
| Moxian Inc. (NASDAQ: MOXC) | $1.99 | 43.86% |
| Endra Life Sciences Inc. (NASDAQ: NDRA) | $1.65 | 43.48% |
Last week's penny stocks gainers show how much investors can profit from even the smallest market movements.
That's why we're so excited about our best penny stock to buy this week.
It's a natural gas company on the verge of raking in tremendous gains thanks to a boom in international demand for alternatives to petroleum.
Today, this stock currently has a Money Morning Stock VQScore™ of 4.75, the highest score possible. This means there's no better time to buy.
Here's why it could more than double your money...
The Top Penny Stock to Buy This Week