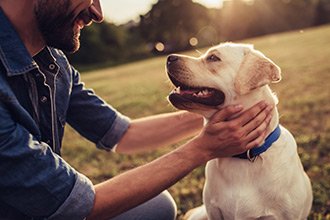 Americans are crazy about their pets, spending billions of dollars every year on everything from food to treats and even pet hotels.
Now we can add another category… cannabis.
It's well known what CBD can do for humans, treating everything from pain relief to depression.
Is it that much of a leap to think what CBD can do for pets?
Not in the least. And that emerging industry will be a multibillion-dollar catalyst for CBD stocks in the next several years.
One of the biggest concerns for any pet owner is anxiety. My own puppy has major separation issues. He just hates being alone. When anxiety is at a peak, his behavior changes. He is morose and angry. As a result, he marks all over the house.
It really ticks me off.
In those times, I could use that CBD biscuit to calm his nerves.
Well, those products are coming in a big way.
SIT THIS ONE OUT and you could miss an American economic revolution that could send three little pot stocks soaring up to 1,000%. Click here to see why…
But before we get to how huge the run for CBD stocks may be, have you seen the latest "pet" offering on Wall Street?
Last week, online pet retailer Chewy Inc. (NYSE: CHWY) went public.
The IPO market is red hot in 2019, and Chewy was just the latest company to take advantage. Shares jumped roughly 64% above the initial offering price in the first day of trading.
One thing is clear: Consumers flush with cash are spending on their pets. Now combine that spending power with the CBD and marijuana markets, and we have a serious catalyst for CBD stocks in 2019.
Now, here's our favorite stock to play this trend immediately…
This Is One of the Best CBD Stocks to Buy in 2019