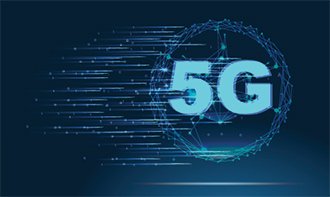 If you've been following, you know that Money Morning is bullish on 5G stocks. In fact, we think this is one of the greatest investing opportunities in history.
Today, we're going to list the top 5G companies to watch now that have the best long-term potential.
The arrival of 5G is the equivalent of the debut of the Internet or the invention of the first computer. According to MarketWatch, the value of the current 5G services market is a stunning $21.53 billion. This is expected to increase 300% to $85.84 billion by the end of 2023.
Retail investors that jumped in early on these inventions are already incredibly wealthy. These have effectively created a fresh generation of millionaires. The top 5G stocks can do the same thing for a new class of investors.
You see, 5G isn't going to impact just one industry, but many of them.
5G technology will deliver next-level speeds that are as much as 100 times faster than what is delivered by 4G technology. But it's not just speed that will make this new industry a game changer.
Mark My Words: If you don't invest in "5G" right now, you'll regret it for the rest of your life.
There will no longer be any latency in messaging or using applications, meaning everything is going to take place in real time.
That means self-driving cars will become much more popular and effective. Tesla Inc. (NASDAQ: TSLA) understands this and has already implemented the use of 5G.
Healthcare will also be revolutionized by 5G tech. We could see an increase in telemedicine, AI diagnosis, real-time health monitoring with wearables, and even remote surgeries.
These just a few examples of the possibilities.
The good news is that we've already uncovered a list of the best 5G companies to watch today.
Top 5G Companies to Watch Now, No. 4
Cisco Systems Inc. (NASDAQ: CSCO) is first on our list of the top 5G stock to watch.
It's a California-based digital network hardware supplier that focuses on domain security, the Internet of Things (IoT), and energy management. These are three areas that will form the foundation of 5G once the industry begins its widespread growth.
CSCO shares are trading at $56.05, but these are expected to reach as high as $65, providing 16% gains over the next year. That's according to consensus estimates on Wall Street.
Top 5G Companies to Watch Now, No. 3
Qualcomm Inc. (NASDAQ: QCOM) is a California-based semiconductor manufacturer.
It designs and creates telecommunications solutions for major companies, including Apple Inc. (NASDAQ: AAPL).
A majority of QCOM's profits come from making the chips and licensing the patents related to 5G technology. The high speeds from 5G are reliant on data chips, and this company has patented unique technology for just this purpose.
Shares of QCOM are trading at $69.53 and have a consensus price target of $115, which is a potential upside of 65%.
Top 5G Companies to Watch Now, No. 2
Xilinx Inc. (NASDAQ: XLNX) is another stock one the list of best 5G companies to watch now.
This is a U.S.-based company that supplies programmable logic devices, which are the parts that tell a wireless device's circuits what to do.
Here's an example: When you push the volume button on the side of your phone to make it louder, it tells component A to relay a message to component B to increase the volume. Each button on your phone has a different pathway that tells the various circuits how to react - like turning the device on or going to the home screen.
What makes this company unique is that its devices are completely customizable, so customers can program the circuits to meet their particular needs and suit an individual device. This can be used for things like virtual reality and speech recognition, both of which will be more widely used thanks to the speeds provided by 5G tech.
The demand for these types of circuits is going to skyrocket with the launch of 5G since real-time connectivity will become commonplace.
XLNX's products are already used in most sectors, but this is going to be even more widespread.
Shares of this stock currently trade for $110.77, and there is a $160 price target. This is a 44% upside in just 12 months.
The Top 5G Stock to Watch Today