The best stocks to buy are the companies that provide must-have products and services that the world can't live without.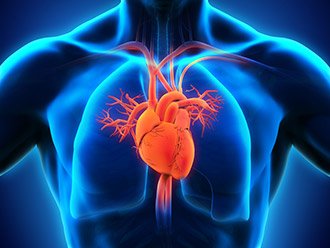 The healthcare stock we're bringing you today does just that. It provides medical devices that save lives: more than 50,000 lives to date, in fact.
And that's just the beginning.
The disease this company specializes in is coronary artery disease, which affects more than 100 million people globally each year. It's also the world's No. 1 cause of death. In the United States, heart disease and heart failure together account for one out of every three deaths.
The numbers are only getting worse: The American Heart Association predicts that by 2035, approximately 131 million people in the United States alone will have at least one health problem related to heart disease.
But many patients don't qualify for transplants or surgical coronary bypass treatments due to the risks involved.
That's where this company's devices come in.
They can be inserted with a minimally invasive, low-risk procedure to allow patients' hearts to rest and function normally. Recent data from the National Cardiogenic Shock Initiative Study (NCSI) shows that cardiogenic shock patients treated with this procedure have a 72% survival rate (compared to 50% overall) and 98% native heart recovery by the time they are discharged.
All of this points to many more years of success for this essential healthcare stock. But what really makes it stand out is not one, not two, but three separate FDA approvals the company received in May for new devices.
Wall Street has taken notice. One hundred percent of the analysts covering the stock rate it a "Buy" according to FactSet.
And so does our Money Morning Stock VQScore™ system, which just gave this stock a top score.
This will be a great company for years to come. But these new catalysts mean right now is your best chance to capitalize on it.
After Decades of Innovation, This Must-Have Stock Is Getting Injected with New Life
[mmpazkzone name="in-story" network="9794" site="307044" id="137008" type="4"]
Abiomed Inc. (NASDAQ: ABMD) was founded in 1981 with the goal of creating an implantable artificial heart. The result of that quest was the AbioCor, which was implanted in its first patient in 2001 and approved by the FDA five years later.
But where Abiomed really stood out was in the development of Impella, the world's smallest heart pumps. Because of their size and non-invasive implanting procedure, the Impella could be appropriate for patients who were not candidates for more comprehensive interventions.
In early 2016, the Massachusetts-based company hit a critical milestone: 37,673 patients treated with Impella. That's the capacity of Fenway Park.
The Impella pump has proven to be a lifesaver in emergency situations too. When Jara Herron of Tulsa suffered a spontaneous coronary artery dissection (followed by cardiac arrest, kidney failure, respiratory distress, and gastrointestinal bleeding), she was lucky that the hospital had purchased an Impella two weeks earlier. It kept her blood pumping for several days while doctors stabilized her.
Her heart had stopped beating for an hour. But less than five months later, she was back at work part-time.
Abiomed continues to innovate today, and a string of new FDA approvals will allow it to save even more lives in the coming years.
In May, the FDA sent a letter to healthcare providers to confirm that Abiomed's Impella RP heart pump is safe and effective in treating right-sided heart failure. That comes after an 18-month post-approval study and a five-year research period overall, and it makes Impella the only right-sided device with FDA approval.
Two other approvals were announced last month. One of them more than doubled the amount of time Impella devices could be used for cardiogenic shock from 6 to 14 days, making the Impella a viable option for more patients. And another approval gave the green light to a 668-person trial of a new procedure using the Impella CP that could drastically reduce future complications after a heart attack.
With coronary artery disease taking an average of one life per minute, innovative interventions like these can't come quickly enough.
And with the market sleeping on this stock's value, ABMD is available at a steep discount.
Now Is the Time to Buy ABMD
Abiomed shares have plummeted more than 40% over the last 12 months. That's because, in addition to market weakness in late 2018, the company's earnings guidance was slipping. Earnings per share (EPS) is projected to shrink this year by 18%.
But the dramatic drop in share price is a major overreaction by the market. ABMD closed its most recent fiscal year with a 34% increase in revenue and a 129% increase in EPS.
And the minor contraction in earnings is just a blip. Over the next three years, EPS is expected to grow 112%.
The company's financial health is further demonstrated by its cash flow situation. Its net change in cash for the last fiscal year was an unprecedented $78 million. Net operating cash flow jumped 31%, and free cash flow was up 52.3%, marking five consecutive years of rises in both categories.
While the market is blind to the company's overall value, Wall Street analysts are not. Out of nine analysts tracked by FactSet with ratings for ABMD, all of them call it a "Buy" or "Overweight." Price targets over the next year are as much as 50% over the current price.
One thing is certain: The world isn't going to stop needing Abiomed's products anytime soon. That makes this stock as much of a must-have as its products are.
And if you're looking for more ways to profit, we've got you covered...
Follow Money Morning on Facebook and Twitter.
About the Author
Stephen Mack has been writing about economics and finance since 2011. He contributed material for the best-selling books Aftershock and The Aftershock Investor. He lives in Baltimore, Maryland.