The numbers are staggering.
Colorado officially hit the $1 billion mark in total marijuana tax revenue over the last five years. And this level of tax income could push even more states to legalize cannabis in a hurry, making now the perfect time to start investing.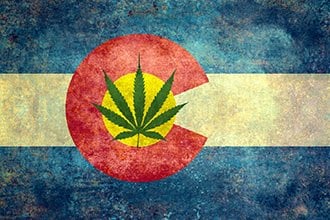 In fact, Colorado's revenue is surging as we speak. The state made roughly $48 million in revenue in April and May of this year alone.
That's thanks to total marijuana sales revenue pushing past $6.5 billion just last month.
And Colorado's $1 billion is going to drive other states to legalize marijuana. States like New Jersey, Ohio, and New York have all nearly legalized marijuana. The prospects of shoring up state budgets with over $1 billion could be enough to push legalization over the tipping point.
Today, we're taking a close look at what's driving Colorado's exponential cannabis growth – and what it means for the future of marijuana legalization across the nation…
Colorado Is a Bellwether for the Future of Marijuana Legalization
Since legalizing marijuana through a ballot measure in 2014, Colorado has managed to make a killing off of taxes on recreational cannabis.
While crossing the $1 billion mark in state revenue is a big deal, the real headline here is how fast Colorado managed to lock in the 10-digit intake.
In the first three and a half years following marijuana legalization, the state generated $500 million in revenue from legal marijuana sales.
In Case You Missed It: Former Speaker of the House John Boehner was once marijuana's biggest enemy… Now he's advising Americans to go "ALL IN" on cannabis. To see his shocking prediction, click here…
It took the state less than two more years to match the $500 million tally. This is a clear sign that marijuana sales in Colorado are accelerating at an exponential pace.
In fact, since July 2017, monthly tax revenue from marijuana sales hasn't fallen below $20 billion. That's a far cry from February 2014, when the state made a meager $3.5 million in taxes.
And the Centennial State isn't alone in seeing this type of growth.
Oregon State's tax revenue from marijuana legalization shot up 37% in 2018.
Meanwhile, over the last four years, Washington State's income from legalized marijuana has grown a staggering 300%.
These returns are a clear sign marijuana demand is growing across the country. And other states are starting to take real notice.
Just last month, Illinois signed a bill to legalize recreational marijuana in an effort to cash in on the potential profit windfall for the state's bottom line.
The passage of the bill made Illinois the 11th state to legalize marijuana – and only the second state to legalize it through the legislature.
While New York's legalization attempt failed this week, the extra $1 billion in Colorado's coffers could be the nudge New York's legislature needs to pass the initiative next time.
And New Jersey is close behind.
New Jersey's governor, Phillip D. Murphy, rode into office last November on the promise he would legalize marijuana in New Jersey before the end of his first term.
That's a promise he is unlikely to give up on without a fight.
The tax windfall states with legalized marijuana have seen is going to be a strong motivator for these states to move forward.