The one issue both parties in Washington can agree on is infrastructure spending. Spending estimates for an infrastructure bill are as high as $2 trillion. That's why we're giving you the top stocks to buy now before the U.S. government allocates trillions for these major projects.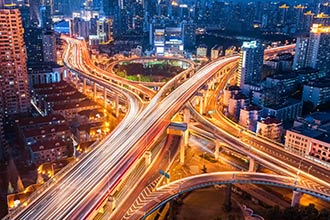 Democratic leaders have recently agreed with U.S. President Donald Trump on allocating as much as $2 trillion in new spending through a bipartisan bill that calls for the rebuilding of U.S. infrastructure.
Gridlock remains a reality in Congress for a variety of issues, but this infrastructure bill is an exception and could end up on the president's desk for signature by the end of the year.
This would be a monumental stimulus project, but it will also be a catalyst for infrastructure companies. But not all infrastructure stocks are worth owning.
Instead, we've used our proprietary stock ranking tool to find stocks with the best chance of breaking out higher. And the infrastructure bill could be just the catalyst they need to juice their returns.
The Money Morning Stock VQScore™ tracks and evaluates roughly 1,500 of the most profitable publicly traded companies and assigns a score to each of their stocks based on its likelihood to produce a rally soon.
7-Day Cash Course: With the secrets in this video series, you could potentially start collecting anywhere from $1,190, $1,313, and even $2,830 in consistent income - each and every week. And it can be yours for only $1...
A stock with a score over 4 means that stock has "immediate breakout potential" and is considered one of the best stocks to buy right now.
Today, we're giving two of the best stocks to own if this $2 trillion bill passes to repair this country's bridges, roads, and pipelines.
Top Infrastructure Stocks to Buy Now, No. 2
The first on our list of infrastructure stocks to buy in June is Nucor Corp. (NYSE: NUE). This is a Charlotte-based steel company and this country's largest producer of steel.
Nucor was founded in 1940 and currently employs about 26,300 full-time employees. It focuses on manufacturing and selling steel and steel products throughout the United States and internationally.
The company operates across three major segments: raw materials, steel mills, and steel products.
The raw materials segment makes direct result iron (DRI); processes nonferrous and ferrous metals; brokers DRI, pig iron, and nonferrous and ferrous metals; and does natural gas drilling.
The steel mills segment makes cold-rolled, hot-rolled, and galvanized sheet steel and plate steel products, beam blanks, wide flange blanks, and sheet piling and H-piling products. It also produces merchant and concrete reinforcing bars and other bar steel products. It sells these products to fabricators, services centers, and manufacturers in the energy, heavy equipment, automotive, transportation, and agricultural sectors.
The steel products segment offers electrical conduits, hollow structural section steel tubing products, joist girders, steel joists, steel fasteners, steel decks, metal building systems, expanded metal products, steel grating, and wire products to fabricators, contractors, manufacturers, and distributors.
Nucor is a solid stock to own because it has few concerns about future debt and has a solid balance sheet. Its 0.42 debt to equity ratio is substantially lower than industry competitors. For example, Commercial Metals Co. (NYSE: CMC) sits at 0.93, and Steel Dynamics Inc. (NASDAQ: STLD) is at 0.60.
Even though there are continuing tensions with China and worries about steel manufacturing in the United States, Nucor has still benefited from rising prices of steel, which have boosted margins.
This stock is an absolute bargain at its current price of $53.85.
Nucor's current price/earnings (P/E) ratio is 6.75, and the remainder of the steel sector comes in at an average of 23.43 times earnings. The company's price to cash flow sits just below 10, and the company's 2.97% dividend yield adds extra income to shareholders' portfolios.
Nucor also has a perfect VQScore of 4.75, which puts the stock at the top of the "Buy Zone."
But our next infrastructure stock to buy has even better upside...
Top Infrastructure Stocks to Buy Now, No. 1