So much for sell in May and go away.
The stock market is on fire in June, with the major indexes roaring higher. The S&P 500 just closed at a record high yesterday (June 20).
Investors can't get enough of equities, and for good reason.
There is a global economic boom on the horizon thanks in part to a massive central bank coordinated effort to prevent deflation.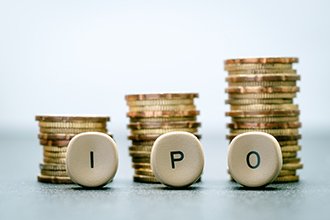 Money is being printed, and the race is on to deploy it.
As a result, stock prices are going higher and higher.
But if you blink, you might miss it.
Leading the charge on Wall Street is the IPO market.
2019 is turning out to be a record year for companies seeking to go public.
Seemingly, not a day goes by without another IPO hitting the wire.
Thus far, some $35 billion has been raised for newly trading companies.
That's more than any other year since 2000, when the market raised almost $60 billion during the peak of the dot-com boom. And we're just hitting the halfway point this year.
I suspect it will be close to that $60 billion by the end of the year.
Of course, all this sounds well and good, but the retail investor is likely set up for failure.
Here's how to avoid the hype and really cash in on the IPO surge...
How to Avoid the IPO Trap
Just last week, we had IPOs from companies like Chewy Inc. (NYSE: CHWY), Fiverr International Ltd. (NYSE: FVRR), and Crowdstrike Holdings Inc. (NASDAQ: CRWD).
All three of these popular IPOs jumped 50% or more in the first day of trading.
Here's the catch: The only investors to benefit from the spikes were those that were allocated shares of the stocks before the opening of trading.
Were you one of them?
I doubt it.
For most of the retail market, the only option was to buy after the initial pop in share price and the obligatory fall in price thereafter.
Talk about a losing proposition.
Top 5G Stocks: Silicon Valley insider Michael Robinson has just released the most comprehensive 5G wealth report on the planet. We have a limited number of copies available. Learn how to get yours here.
About the only success story in the IPO market this year has been Beyond Meat Inc. (NASDAQ: BYND).
Investors who bought the stock after it hit the exchanges have scored a home run as the stock has surged to a 150% gain so far.
But that's the diamond in the rough.
It is impossible to know which IPO is going to succeed and which is going to fail.
If you miss a winner like Beyond Meat, you could be left holding a bag full of losers.
Fortunately, there is a far better way to participate in the IPO market without getting burned...
Our Backdoor Play for 2019 IPOs
[mmpazkzone name="in-story" network="9794" site="307044" id="137008" type="4"]
If you aren't a Wall Street insider with access to pre-IPO shares, how about owning a stock like SoftBank Group Corp. (OTCMKTS: SFBTY) that already owns shares of IPO companies instead?
SoftBank's "Vision Fund" has over $100 billion invested in ventures all over the world, including many of the companies going public this year.
They make investments in start-up companies that are changing the way business gets done.
These are game changers like Uber Technologies Inc. (NYSE: UBER). Softbank is Uber's largest shareholder.
Since the end of May, shares of the company have gained 13%, and there are more gains ahead. In fact, Wall Street analysts predict shares of the stock could jump 50% higher in the next year.
In early June, SoftBank announced it was raising a second venture fund looking to deploy another $100 billion in new capital.
Sovereign wealth funds like Saudi Arabia with wheelbarrows of cash are lining up to participate in SoftBank's "Vision Fund 2."
Goldman Sachs Group Inc. (NYSE: GS) is even underwriting the deal.
When fully deployed, SoftBank will be pouring money into the next slate of the latest and greatest startups.
And there are plenty of technology developments that need seed capital.
Artificial intelligence, semiconductors, and self-driving vehicles are a few of the areas that will likely see explosive growth over the next decade.
Not all will make it of course, but all it takes is a handful to fuel outsized returns.
Instead of lamenting your position as a retail investor who can't get in early on blockbuster IPOs, beat Wall Street at their own game. SoftBank gives you the insider access you need in some of the biggest IPOs without the risk of owning just one brand-new stock.
The gains will be outsized and the risks minimal compared to buying an IPO after it has already rocketed higher.
IPO Expert Reveals the Secret to Making Millions from Cannabis
He was also one of the first venture capitalists to see the amazing potential of the marijuana market. He's personally helped mastermind some of the most successful cannabis IPOs in history. And now, in an urgent briefing, one of the world's foremost authorities on cannabis IPOs just revealed how average investors can become true cannabis millionaires. Just click here to hear what he has to say.