The S&P 500 just hit a record high of 2,954 following the Fed's latest hint that it will cut interest rates.
That surge makes now the perfect time to invest in penny stocks. And that's why we're bringing you our top penny stocks to buy in June.
In early May, the Volatility Index (VIX) shot up as high as 20.55. Now, it's dropped down to 14.75. That's thanks to the U.S. Federal Reserve's interest rate cuts announcement on Wednesday (June 19).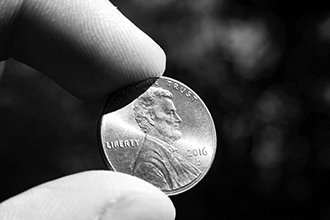 So the market is looking fantastic. Stocks are rallying. And you can make even more money with penny stocks.
You see, penny stocks thrive in this kind of booming market. Small swings in share price can result in double- and even triple-digit gains for investors.
Yet you have to know where to look to find them. To find the hidden penny stock gems, we use our Money Morning Stock VQScore™ system. This helps us track down penny stocks with the highest growth potential.
In fact, we used it to uncover the five best penny stocks to watch in June. And our top pick could even return over 200% to retail investors.
Best Penny Stocks to Watch in June, No. 5: Xinyuan Real Estate Co. Ltd.
Xinyuan Real Estate Co. Ltd. (NYSE: XIN) is a China-based real estate firm.
Founded in 1997, Xinyuan develops homes for middle-income consumers. And with China's middle class growing, this stock could soar to new heights.
China has more than 500 million people in its middle class. In fact, it has the largest middle class in the entire world. And it's forecast to rise to 600 million between now and 2021.
Top 5G Stocks: Silicon Valley insider Michael Robinson has just released the most comprehensive 5G wealth report on the planet. We have a limited number of copies available. Learn how to get yours here.
And Beijing's real estate prices alone have rocketed 54% between 2013 and now. That means Xinyuan's developments are quickly growing in value and demand.
This penny stock trades for $4.25. But this is one that could jump higher as the real estate market in China grows.
Best Penny Stocks to Watch in June, No. 4: AK Steel Holding Corp.
AK Steel Holding Corp. (NYSE: AKS) is a steel manufacturing company based in Ohio.
It operates eight steel plants across the Midwest and is one of the biggest suppliers for the U.S. auto industry.
But the main driver of growth for AK Steel is steel's global rising demand.
Analysts say steel's global demand will jump 1.6% by 2020. It will be even higher in some parts of the world, like India, where demand will increase by 5%.
Plus, Washington's trade restrictions on Chinese steel mean new opportunities for domestic companies. And AK Steel could benefit the most.
This penny stock currently trades for $2.27. But analysts forecast it will soar 120.3% to $5 within the next year.
Best Penny Stocks to Watch in June, No. 3: Hi-Crush Inc.
Hi-Crush Inc. (NYSE: HCR) is an oil-based infrastructure company from Houston. It plans drilling operations for major oil drillers in the United States.
Specifically, Hi-Crush helps develop oil wells through is monocrystalline sand. And it develops 17.3 million tons of the material every year.
While oil prices have been up and down this year, they're still up 27% from 2018. Rising oil prices mean American oil producers are doing even more drilling, which is good for Hi-Crush.
Over the next year, the U.S. shale drilling sector plans to create 20,000 more wells. And Hi-Crush's monocrystalline sand will play a pivotal role in forming these wells.
In the last four years alone, Hi-Crush has boosted its profits by 164%.
And right now, this penny stock is trading for $2.97. But it's forecast to go as high as $6. This presents retail investors a potential 102% upside.
Best Penny Stocks to Watch in June, No. 2: Just Energy Group Inc.
Just Energy Group Inc. (NYSE: JE) is a Canada-based utility company. And it's one of the top penny stocks to watch in June.
This company provides renewable energy to the United States, Canada, the UK, Ireland, Germany, and Japan.
Within these countries, Just Energy has 4.5 million customers. These customers include regional suppliers, Commerce Energy, Tara Energy, and Hudson Energy.
Because of its network in the energy market, Just Energy can maximize return on equity with low risk.
In fact, its return on equity is an amazing 540%. And you're unlikely to find this in any other penny stock.
Just Energy shares currently trade for $4.23. But its price target over the next 12 months is $9.99. That's a potential 136% return for retail investors.
But our top penny stock to watch offers even higher upside...
Best Penny Stocks to Watch in June, No. 1: Denbury Resources Inc.
[mmpazkzone name="in-story" network="9794" site="307044" id="137008" type="4"]
Our top penny stock to watch in June is Plano-based gas and oil company, Denbury Resources Inc. (NYSE: DNR).
Founded in 1951, Denbury holds oil properties in Texas, Alabama, Mississippi, the Gulf Coast, and Louisiana. It also has interests in North Dakota, Montana, Wyoming, and the Rocky Mountains.
Denbury's largest property spans from Montana to North Dakota. And this region produced 25% of Denbury's oil in 2018.
In 2018, Denbury had 255 million barrels of liquid natural gas, crude oil, and condensate. Plus, the company also had 43 billion cubic feet worth of natural gas.
What makes Denbury unique is its oil extraction methods. The company calls it "enhanced oil recovery." And it uses carbon dioxide to reactivate old wells.
Pulling oil from abandoned wells reduces costs by eliminating the need to find and build new wells. And shareholders are benefiting from these savings.
Denbury's gross profits have shot up 38% in the last year.
Denbury stock currently trades for $1.38 per share. But with a target price of $4.60, retail investors could see a whopping 233% upside.
Mark My Words: If You Don't Invest in "5G" Right Now, You'll Regret It for the Rest of Your Life
Today, you have a rare chance to lock in a ground-floor opportunity from the biggest technology of the next decade.
I'm talking about 5G. Early investors in previous generations have seen windfalls like $51,000, $80,130, $113,660, and $565,640.
But this could be 100 times bigger than all the previous generations combined.
And we have a list of recommendations that can make you a fortune. Go here.