If you're looking for the Peloton stock price, you'll need to wait a bit longer, since this company hasn't gone public yet. This could be one of the biggest IPOs of 2019, so excitement is building around this exercise firm.
You might have seen Peloton's commercials for its high-tech exercise bicycles, or maybe you're just now hearing about this promising investment.
If you're thinking of buying Peloton stock at the IPO, there are a few things you should know first. Here is a primer on this exercise company and what you should know before its IPO date.
BONUS:
Spot the IPOs that can actually make you money – and leave the flops to the masses – by asking these 5 simple questions. Click here.
What's Driving the Hype Behind the Peloton IPO?
Peloton is known for its line of high-end stationary exercise bicycles. These aren't inexpensive products in the least.
The basic Peloton model is $2,245.
You might be wondering how this company is successful, considering Amazon.com Inc. (NASDAQ: AMZN) offers stationary exercise bicycles starting at $145.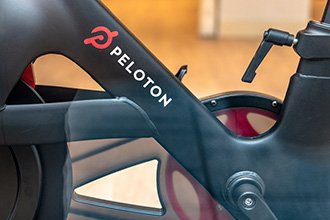 What sets Peloton apart from the crowd is that its products are capable of providing 24/7 live-streamed workout regimens on a digital screen at a cost of $39 per month. It offers more than 10,000 classes available on demand, with the company claiming that it's like an exercise bike business combined with Netflix Inc. (NASDAQ: NFLX).
While it might seem strange to compare itself to Netflix, the orders are proof positive that this business model is working.
Peloton hasn't disclosed any financial data yet, but there is evidence through credit card activity that its subscriber base in the past year alone has more than doubled. Currently, it has roughly 10,000 cyclists subscribed monthly.
Plus, there's data showing Peloton may have even shot past its biggest competitor, Soulcycle, in terms of the number of subscribers. With Soulcycle, however, you have to be physically located in a studio owned by the company to take part in the experience. Peloton is much more convenient for consumers who want to exercise in their homes but also have live instruction.
According to Vox, Peloton has outpaced Soulcycle in subscriber count by 4%. These figures would also make Peloton the fastest-growing fitness company in the nation.
THREE STATES just legalized marijuana, and these three stocks could potentially see a 1,000% boost. Click here to learn more...
Peloton made $400 million in sales in 2017, which was a 135% increase over the prior year. By the end of this year, sales are expected to reach as high as $700 million, which is another boost of 75% in just two years.
This is encouraging news for the upcoming Peloton IPO.
And when the company goes public, its valuation will help determine its stock price...
What Is the Peloton Stock Price?
No one knows what the Peloton stock price will be yet since the IPO details haven't been fully released. We do know that the company has privately raised $994.7 million from venture capitalists. Crunchbase estimates its 2018 value at $4.15 billion.
As the Peloton IPO gets closer, JPMorgan Chase & Co. (NYSE: JPM) and Goldman Sachs Group Inc. (NYSE: GS) have declared that Peloton is valued at more than $8 billion.
The IPO for Peloton is expected in 2019, but no date has been set so far. That also means we don't know the Peloton stock ticker yet. A few guesses for the ticker are "PELO" and "PTON." Another symbol that is available is "BIKE."
This is interesting enough information, but the real question investors want to be answered is whether they should buy stock in Peloton at the IPO.
Here's what you need to know...
Is It a Good Idea to Buy Peloton Stock at the IPO?