Traders are always digging deep to find an edge. It's no wonder that mega-trading firms like Goldman Sachs Group Inc. (NYSE: GS) spend billions on technology. In fact, Goldman spent $1.023 billion last year.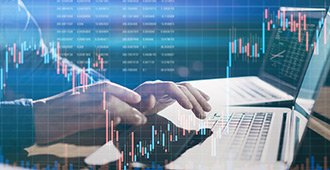 But just because you don't have a cool billion dollars in your pocket does not mean that you can't find your own trading edge. The market offers all kinds of signs that we can read and exploit for big profits.
Money Morning's options trading specialist, Tom Gentile, has one simple tool for you to find stocks that are about to break out before they actually do.
Before we reveal this play, it is important to understand why it works.
Somebody Always Knows Something
Despite all the rules and regulations, information leaks before it is supposed to be released. It may not be sinister, such as an analyst "having a feeling." Or it could be downright illegal, with a corporate insider telling his nephew to buy shares.
Somebody always knows something before the rest of us, and that shows up in the trading action on stock options. If a stock is about to take off in price, those traders who know something, or think they know something, will start to buy options. Of course, when demand for options increases, the price for those options increases.
And we can see that in the options' implied volatility (IV).
7-Day Cash Course: With the secrets in this video series, you could potentially start collecting anywhere from $1,190, $1,313, and even $2,830 in consistent income – each and every week. And it can be yours for only $1…
IV is the market's expectation of future volatility. Put another way, it's the market's expectation that the underlying stock will move. And it is directly tied to the options price. The more likely a stock will move, the more valuable its options will be.
Gentile says the reason for the spike higher in IV can be different for each stock. Some might tend to jump on earnings releases, while others could move on a dividend increase or resolution of some legal matter. And still others can take off on merger news.
The bottom line is that it is not important why the implied volatility rises but rather that the price of the stock breaks out shortly thereafter.
Here is a sample quote for an option showing various statistics (the greeks) and implied volatility.

Note that implied volatility here is 42.46%, which is not unusually high. However, if it spikes up into triple digits, then we will know something is happening with this stock, and we should take a look using whatever other tools and methods we usually use.
But there are also even more powerful tools traders can use to get an edge.
Just look at the "V3"…
Time to Harness the Power of V3 (Before Monday Morning)