Some companies are "priced for growth." No matter how expensive they might seem, no matter how many years of success they have behind them, they are still on a long-term upward trajectory.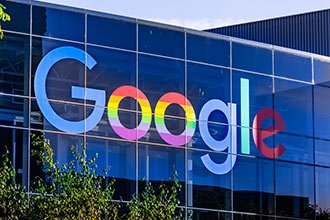 Alphabet Inc. (NASDAQ: GOOGL) is one of those stocks, even as it flirts with a $1,100 share price.
Going back to its IPO in 2004, when it was just called Google, the company's market cap was $23 billion, compared to about $755 billion now. That's a rise of more than 3,150%.
But even $23 billion was considered astronomical at the time. In fact, if you had been able to invest just $1,000 in Google back in 1999 - before its IPO - your shares would now be worth roughly $7.5 million just 20 years later.
After reading that, it's easy to throw up your hands and assume that you've missed your shot.
But you haven't.
Watch Now: Serial entrepreneur Neil Patel reveals how to achieve the American Dream... for as little as $50. Click here...
As much as Alphabet's value has risen, it's still got plenty of growth ahead. As Money Morning Chief Investment Strategist Keith Fitz-Gerald says, even a stock that has risen 1,000% can still quadruple your money.
And one reason we know that Alphabet is still priced to move is that it just got a top score from our Money Morning Stock VQScore™ system.
So anyone who falls into the trap of thinking this stock is running out of steam is going to miss out on some big profits.
That being said, Alphabet's growth in the coming years probably won't be quite on the scale of its earlier growth. It probably won't turn $1,000 into millions.
But no worries. We've got an opportunity for those kinds of life-changing gains too.
We'll tell you about that after explaining why Alphabet is still a "Buy."
Alphabet's Unique Corporate Structure Keeps It Poised for Growth
By now you know that Alphabet is much more than the Google search engine that gave the enterprise its start. It's got a hand in everything from artificial intelligence to driverless vehicles to urban infrastructure to healthcare.
And you might be able to rattle off some figures to express how enormous the tech company is: more than 70,000 employees, a market cap over $750 billion, and nearly $150 billion in annual revenue.
But perhaps the most important figure to know about Alphabet is the space its executive offices take up...
One half-floor of an office building.
That's right. One of the largest companies in the world is almost impossibly lean at the top. That's not an accident, and it helps explain Alphabet's virtually limitless potential.
When the company restructured itself and changed its name from Google to Alphabet in 2015, Chair Eric Schmidt says it was in large part to emulate Berkshire Hathaway Inc. (NYSE: BRK-A) CEO Warren Buffett's management model. Schmidt and Google co-founders Sergey Brin and Larry Page were impressed to learn that, in spite of the scale and success of Berkshire Hathaway, its executive offices took up just one floor of an office building.
So of course Alphabet's execs decided to one-up the Oracle of Omaha and take up even less space.
As a result, Alphabet has the agility to stay competitive and fund groundbreaking ventures for years to come.
Shares of Alphabet have struggled recently, losing about 3% over the last 12 months. That's due in part to regulatory fears and the company's most recent quarterly report, which was mildly disappointing.
Both of these concerns are overblown.
Alphabet has been facing regulatory scrutiny for years. Back in November 2010, the EU announced a probe into Google over its search engine practices. In spite of temporary skittishness by investors, the stock is up 291% since then.
Those regulatory actions and rumors are never going away. But the hand-wringing by investors will dissipate eventually, as it always does.
Did You Catch This? Serial entrepreneur Neil Patel reveals what it takes to become the world's next angel investor. Click here to watch...
As for last quarter's results, Alphabet's earnings per share (EPS) was about 10% below expectations. That's not great, but keep in mind that over the previous four quarters, Alphabet beat expectations by an average of 27%. And yet, the stock price is still slightly lower than it was five quarters ago.
That suggests there's plenty of value in Alphabet stock that investors haven't clued in on yet.
For anyone who's worried that Alphabet's best days are behind it, rest assured. This company is built for the long haul. Buy it now - or hold onto your existing shares - and it can keep delivering riches for years to come.
Of course, as great as Alphabet stock is now, it's not on the same level as getting in on Google shares 20 years ago.
But even if we had a time machine and could go back to 1999, when Google was worth about $100 million, the stock was not available to retail investors.
As it turns out, we don't need a time machine. And we don't need access to private equity markets or millions of dollars at our disposal.
We only need a couple sharks to show to us the way...
Famous Angel Investor Shares "1,000X Formula" for Finding Unicorn Startups
Neil Patel is one of the most successful angel investors on the planet.
Today, they're walking everyone through their "1,000X Formula" for finding the most successful startup investments - the ones with unicorn potential.
With this formula at your disposal... investing in startups is about to get a whole lot easier. (In fact, you can act now with as little as $50.)
Follow Money Morning on Facebook and Twitter.
Join the conversation. Click here to jump to comments…
About the Author
Stephen Mack has been writing about economics and finance since 2011. He contributed material for the best-selling books Aftershock and The Aftershock Investor. He lives in Baltimore, Maryland.