The National Institute for Cannabis Investors says 2019 is shaping up to be the hottest year yet for CBD stocks.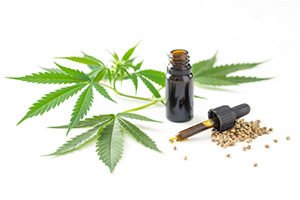 The CBD market is already worth $591 million since CBD was legalized in the United States in December 2018. But the CBD market will skyrocket to $22 billion by 2022, according to the Brightfield Group.
That's a whopping 3,623% bump in a little under three years.
STAKE YOUR CLAIM: Three pot stocks in particular could be poised for rare, wild gains of up to 1,000%. Click here to learn how you could see a $2 million "pot payday"...
That kind of growth is exactly why you need to invest in CBD stocks. In fact, it's why Money Morning is all in on the cannabis industry.
But, before we show you our best CBD stocks to buy today, here's why the cannabis industry is skyrocketing right now...
Here's Why 2019 Is the Biggest Year for CBD Stocks
The biggest reason CBD has seen such explosive growth this year is because of the 2018 Farm Bill. The bill legalized the growth of hemp for CBD production on an industrial level.
This is a huge deal. Hemp is the easiest plant to produce CBD oil from. And since the legalization of CBD oil, it's become a mainstream hit across American stores.
Healthline says CBD oil works with our bodies' receptors to relieve pain. It's proven to help certain conditions like epilepsy as well.
That's led to a growth of new CBD products hitting the market. There are CBD lotions, CBD beverages, and CBD gummies in stores now. It's even used as a salad dressing in some restaurants.
Companies like CVS Health Corp. (NYSE: CVS) and Walgreens Boots Alliance Inc. (NYSE: WBA) also see its potential. In fact, these two companies already have CBD products in their stores.
That's why we're bringing you the three best CBD stocks to buy today...
The Best CBD Stocks to Buy Today, No. 3: Cronos Group Inc.
Our first CBD stock is Cronos Group Inc. (NASDAQ: CRON).
Founded in 2013, Cronos is a Toronto-based cannabis company. And it's one of the darlings of the marijuana industry.
Back in September, Cronos began expanding into CBD. In fact, thanks to its deal with Ginkgo Bioworks, Cronos has been able to create unique CBD products.
The $100 million deal between Cronos and Ginkgo meant the production of CBD in a different way. Instead of cultivation, Cronos inserted cannabinoid DNA sequences into yeast strains to ferment and create oil. The result is a lab-produced, high-quality, and pure CBD oil. The benefit of this is that the company can reliably produce rare CBD oils on an industrial scale with smaller operations.
And that's one part of why Cronos Group has become such a hot commodity.
One of the world's largest tobacco companies, Altria Group Inc. (NYSE: MO), invested $1.8 billion in cash into Cronos in March.
The extra cash gave Cronos the ability to buy other companies and increase its production. And this higher production meant more CBD products and bigger and better branding.
But don't worry if you haven't invested in Cronos Group yet; the stock is poised to surge even higher.
In Cronos' Q1 2019, its revenue shot up to $4.83 million. That's 120% year-over-year growth. But with $2.1 billion in cash from the Altria investment, Cronos still has massive growth potential.
And right now, Cronos has a market cap of $5.5 billion. This is in anticipation of its massive CBD rollout in Canada. And this is a big deal. The company will supply CBD beverages, oils, and creams across Canada.
Plus, Cronos will also be entering the U.S. market by the year's end as well. The United States will see $22 billion in CBD sales over the next three years, according to Brightfield Group.
Cronos Group shares currently trade for $15.92 per share. But its price target range says it's poised to go as high as $19 within the year. That's a 19% bump.
It even has a Money Morning VQScore™ of 3.75. This makes it a good buy right now. If it goes up to a 4, it'll be an even better buy.
The Best CBD Stocks to Buy Today, No. 2: Canopy Growth Corp.
Our second CBD stock to buy today is Canopy Growth Corp. (NYSE: CGC).
Founded in 2013, Canopy is an Ontario-based cannabis company and it's one of the biggest cannabis companies in the world. But don't worry, investors haven't missed their opportunity to invest yet either.
Look at Amazon.com Inc. (NASDAQ: AMZN), for example. Between 1997 and 2000, Amazon's share price similarly rocketed. In fact, it went from $2.44 to $81.50 in four years. That's an insane 3,240% jump in share price.
But some investors were skeptical of investing in Amazon at $81.50 per share. When you look back now, investing in Amazon at that price would have been an amazing decision.
In fact, its shares are now trading 2,242% higher at $1,909.09 per share.
There's also Microsoft Corp. (NASDAQ: MSFT). In 2009, you would have thought it was too late to invest in the tech giant. But since then, its shares have skyrocketed over 700%.
And this could be the case with Canopy.
Rapper Snoop Dogg, actor Seth Rogen, even Martha Stewart are Canopy partners, too.
And its deal back in April is the biggest reason this CBD stock made our list today. In April, Canopy bought out Acreage Holdings Inc. (OTC: ACRG), the largest American cannabis operator.
That now makes Canopy the largest with operations in over nine states. Some of these states include Colorado, California, Kentucky, North Carolina, Oregon, New York, Pennsylvania, Georgia, and Washington. This puts it in a prime position to sell CBD, cannabis, and more once it's legalized across the United States.
In fact, its market cap is $14 billion with cannabis legal in 10 states. When cannabis is legalized across the United States, its stock could surge higher.
Canopy could double investor profits despite its massive growth between 2017 and now.
This CBD stock's shares currently trade for $40.68. But it's forecast to go as high as $78 over the next 12 months. That's a massive 92% upside...
But our number one CBD stock could rocket even higher. In fact, it has a potential 163.3% upside...
The Best CBD Stocks to Buy Today, No. 1
Join the conversation. Click here to jump to comments…
About the Author
Daniel Smoot is a Baltimore-based editor who helps everyday investors with stock recommendations and analysis. He regularly writes about initial public offerings, technology, and more. He earned a Bachelor's degree from Towson University.