This year has been the biggest year yet for CBD. That's why we're giving you our top CBD penny stocks to watch now.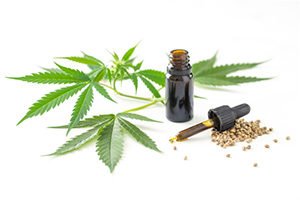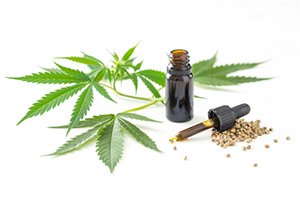 The Hemp Business Journal says the CBD market's value is $591 million. According to Brightfield Group, that value is forecast to jump to $22 billion. That's an insane 3,623% jump from today. And this is exactly why we're so bullish on CBD penny stocks.
In fact, we've been telling our readers to invest in CBD for years now. And CBD penny stocks are especially set to benefit from 2019's hot CBD market.
We'll show you our three top CBD penny stocks to watch now in a minute. But before we get to that, here's what's driving the CBD market to new heights...
Here's Why CBD Penny Stocks Are Booming
CBD's massive growth in 2019 is thanks to the 2018 Farm Bill. This bill legalized industrial-scale hemp cultivation in the United States. This was huge news for cannabis companies, since hemp is the easiest plant to extract CBD oil from.
The federal government then removed hemp-based CBD from the Controlled Substance Act.
And that sparked a CBD investment frenzy by cannabis firms.
Tilray Inc. (NASDAQ: TLRY) acquired Manitoba Harvest. The world's largest hemp producer for $314 million.
Yet, companies like Constellation Brands Inc. (NYSE: STZ) and Altria Group Inc. (NYSE: MO) have also invested billions into CBD.
These investments are only the start. Investors that buy into the market now could see triple-digit profits.
And that's why we're bringing you our top CBD penny stocks to watch now.
Sign up for SMS so you never miss special events, exclusive offers, and weekly bonus trades.

The Top CBD Penny Stocks to Watch Now, No. 3: Elixinol Global
Coming in at No. 3 on our list is Elixinol Global Ltd. (OTCMKTS: ELLXF).
This Australian-based firm creates everything from medical cannabis to cannabis food and supplements.
And Elixinol is one of our top CBD penny stocks to watch now for two reasons.
First off, it manufactures and distributes CBD products across North America. But, it also sells cannabis products to Asia and Europe as well.
The second reason is Elixinol's hemp-based food business in Australia. It's exported raw cannabis and hemp-based food for over 10 years now.
And Elixinol is expanding as we speak. In fact, its Colorado-based facility increased by 20,700 square feet. This means Elixinol can manufacture 24,000 bottles of CBD products every day. GlobeNewswire says that's more than double the firm's current production.
Elixinol hasn't stopped there. After it raised $50 million from investors, it purchased another 23,000 square feet of land for future use.
Beyond that, this CBD company is profitable. From 2017 to 2019, its sales soared 121% to $26 million. Plus, its net profit was $500,000.
Profitability is extremely uncommon for CBD stocks, and that's especially true for CBD penny stocks.
THREE STOCKS: Any one of these cannabis companies could potentially deliver a 1,000% windfall. Click here to learn more...
That's why you need to watch Elixinol right now.
This CBD penny stock currently trades for $2.58 per share. And it's forecast to rocket even higher to $6.08. That's a whopping 135.7% upside.
The Top CBD Penny Stocks to Watch Now, No. 2: CV Sciences
Our next top CBD penny stock to watch now is CV Sciences Inc. (OTCMKTS: CVSI).
This Las Vegas-based cannabis product and pharmaceutical company has massive potential.
CV Sciences released its PlusCBD Oil product at the beginning of 2019. And by the end of March, you could buy it in over 3,308 stores. That's a 48% increase in availability since last December.
Much like the other CBD companies, CV Sciences has reaped the benefits from the Farm Bill.
In fact, CV Sciences' revenue for 2019 was $48.2 million, and its net income was $10 million. Plus, it continues to grow.
Its year-over-year Q1 2019 sales rocketed 85% to $14.9 million. So, CV Sciences is yet another CBD penny stock churning out profits as it expands.
This CBD penny stock's shares trade for $4.05 right now. But over the next 12 months, it's poised to rocket another 122.2% to $9 per share.
Yet, our top CBD penny stock to watch now could soar into the stratosphere. In fact, it could go as high as 182% within the year...
The Top CBD Penny Stock to Watch Now