On Saturday (June 29), U.S. President Donald Trump and Chinese President Xi Jinping agreed to stop escalating tariffs and restart trade negotiations.
The news sent the Dow up nearly 2%. With stocks riding the trade war boost, now is the perfect time to check out the top penny stocks to watch. But we aren't stopping there. We'll even show you one of the best penny stocks to buy right now.
You see, thanks to their low prices, penny stocks can make tremendous returns on just the slightest price movements.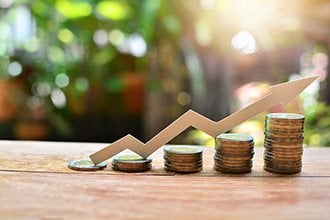 However, with over 2,000 penny stocks currently listed on the both the NYSE and Nasdaq, it can be incredibly difficult to know which penny stock to buy.
That's why we use the Money Morning Stock VQScore™ to find the best penny stocks to buy.
The VQScore's proprietary algorithm ranks stocks according to their potential to surge higher.
This week, the VQScore found a penny stock with a perfect score of 4.75.
After looking at last week's best-performing penny stocks to watch, we'll take a look at our top VQScore stock - and how it could make you a killing...
| | | |
| --- | --- | --- |
| Penny Stock | Current Share Price | Last Week's Gain |
| DPW Holdings Inc. (NYSE: DPW) | $0.30 | 100.00% |
| U.S. Global Investors Inc. (NASDAQ: GROW) | $1.81 | 50.83% |
| Armata Pharmaceuticals Inc. (NYSE: ARMP) | $4.01 | 44.24% |
| Adynxx Inc. (OTCMKTS: ADYX) | $2.90 | 43.81% |
| Helomics Corp. (NASDAQ: POAI) | $0.74 | 43.75% |
| ToughBuilt Industries (NASDAQ: TBLT) | $2.13 | 42.00% |
| U.S. Energy Corp. (NASDAQ: USEG) | $0.46 | 39.35% |
| High Power International Inc. (NASDAQ: HPJ) | $4.24 | 38.56% |
| Ideanomics Inc. (NASDAQ: IDEX) | $2.46 | 38.20% |
| Foresight Autonomous Holdings Ltd. (NASDAQ: FRSX) | $1.76 | 37.50% |
As you can see, last week's penny stocks to watch offered plenty of gains, but little of the life-changing upside we expect in penny stocks. That could be different this week now that the trade war with China is on pause.
All you need to do is have the right penny stock in your portfolio when the market bounces higher.
Don't Sit This One Out! If you had invested in Apple after the 4G rollout, you could have made 56,465%. Now, 5G is going to create a new generation of millionaires, and you could be one of them. Click here now.
That's why we've found a penny stock that's sure to jump as the market rides positive trade news.
It's currently trading for just $1.29. And it could jump as much as 256%.
The Top Penny Stock to Buy This Week